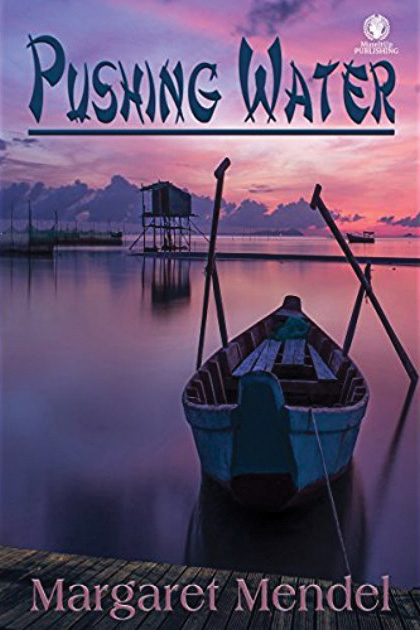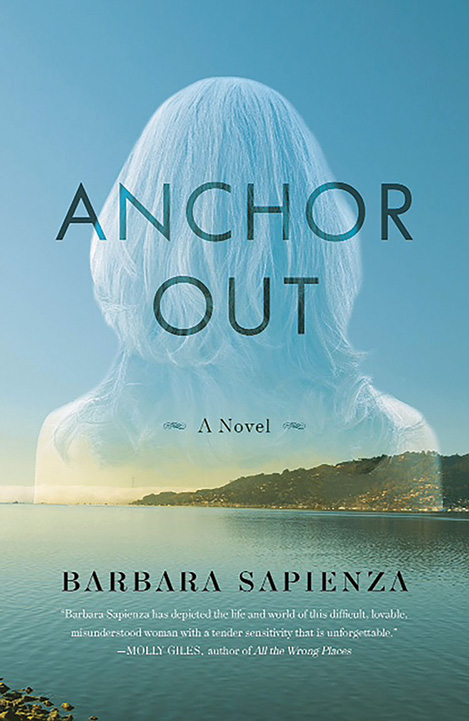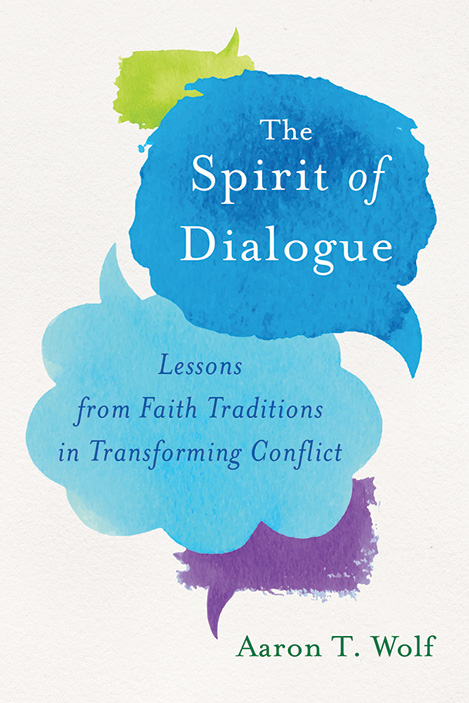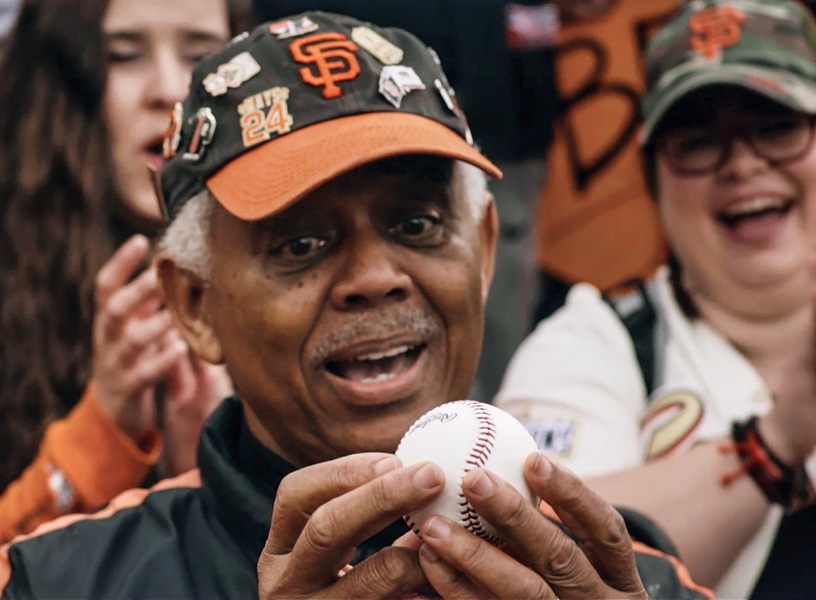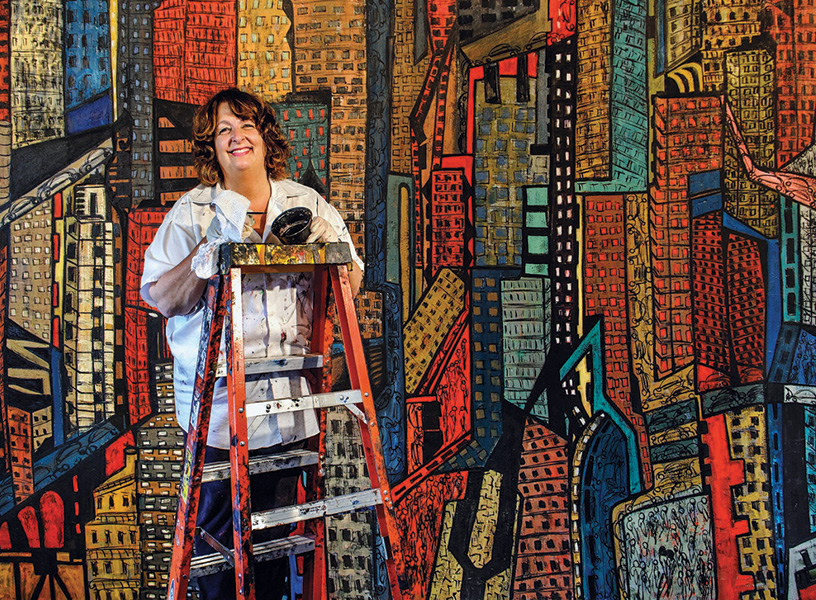 '60s
Michael Cooper(B.A., '65), has been named a 2017 Northern California Super Lawyer by Super Lawyers, a rating service for attorneys.
Doug Leighton(B.A. '67) started working in television the day after graduating and remained active in the field for the next half century. During his decades in the business, he worked for hundreds of TV shows (including The Merv Griffin Show) and won technical Emmy Awards both for himself and through the company he founded, RTS Systems. He recently retired from Panasonic's professional video division after 18 years with the company.
Patrick Lufkin(B.A., '69; M.A., '91) has been awarded the rank of fellow by the Society for Technical Communication (STC) based on more than two decades of STC leadership in the Bay Area.
'70s
William Pulliam(B.A., '70) an actor and model, had a prominent role in a San Francisco Giants TV commercial called "We Are Sundays." A longer, interactive version of the spot was featured on the Giants' website over the summer.
Ronald Light(B.A., '71) guest curated "PedalCulture: The Guitar Effects Pedal as Cultural Artifact" at SF State's Design Gallery this fall. The exhibit, which included dozens of guitar pedals as well as multimedia and interactive displays, examined mass and artisanally manufactured guitar effects devices as objects of cultural expression.
Wendy Alfsen(B.A., '73) is looking for former and current students and faculty who are interested in organizing a commemoration celebrating the 50th anniversary of the SF State campus strike and the creation of the College of Ethnic Studies. Her email address is wendyalfsen@gmail.com.
Ron Leone(B.A.,'73) a member of the City of Concord City Council since 2010, has announced that he will run for Contra Costa County superintendent of schools next year.
Margaret (Knab) Mendel(B.A., '74) is the author of Pushing Water (MuseItUp Publishing, '17), a novel set in Vietnam at the dawn of World War II.
Jim Friedman(M.A., '75) brought his exhibition "12 Nazi Concentration Camps" to the Angela Meleca Gallery in Columbus, Ohio, this fall. In addition, one of his portraits of Andy Warhol was chosen for inclusion in Andy Warhol Catalogue Raisonné, a multi-volume, scholarly project that documents the artist's work.
Virginia Palmer(B.A., '75) has been named a 2017 Northern California Super Lawyer.
Barbara Sapienza(M.A., '76) is the author of Anchor Out (She Writes Press, '17), a novel set in Sausalito. She developed the book while studying creative writing at SF State.
Jack M. Bourla(B.A., '77) owner of Providence Chiropractic Center in Redwood City and president of the International Federation of Chiropractors and Organizations, has been selected to be dean of clinics at Life Chiropractic College West in Hayward.
'80s
Layla Fanucci (B.A., '81) is exhibiting her paintings at the Mondavi Winery in Oakville, California, through Dec. 30. She will also be the subject of a solo exhibition at the Walter Wickiser Gallery in New York from May 24 through June 19, 2018.
James Grigsby(B.A., '81) is the author of Vexations (Rotary Totem, '16), a historical novel about French composer Erik Satie.
Silvester Henderson(B.M., '81; M.A., '84) gospel singer and music teacher, has been inducted into the Pittsburg Entertainment and Arts Hall of Fame.
Thomas Kent Miller(M.A., '82) is the author of Mars in the Movies: A History, which Filmfax magazine called "a chatty, carefully researched accounting of a century's worth of films."
Garrett Murphy(B.A., '84; M.A., '88) has published a collection of satirical works called What We Claim…What We Are.
Aaron Wolf (B.A., '85) a professor of geography, environmental sciences and marine resource management at Oregon State University, has written a new conflict resolution guidebook. The Spirit of Dialogue: Lessons from Faith Traditions in Transforming Conflict (Island Press, '17) grew out of his experiences mediating water disputes around the world.
Opal Palmer Adisa(B.S., '86) has been named director of the Institute for Gender and Development Studies at the University of the West Indies in Trinidad and Tobago.
John Marmysz (B.A., '87; M.A., '94) is the author of Cinematic Nihilism: Encounters, Confrontations, Overcomings (Edinburgh University Press, '17), a collection of writings examining nihilism in Hollywood movies.
Mike Mitchell(B.A., '87) has been named the transfer director for the College of San Mateo.
---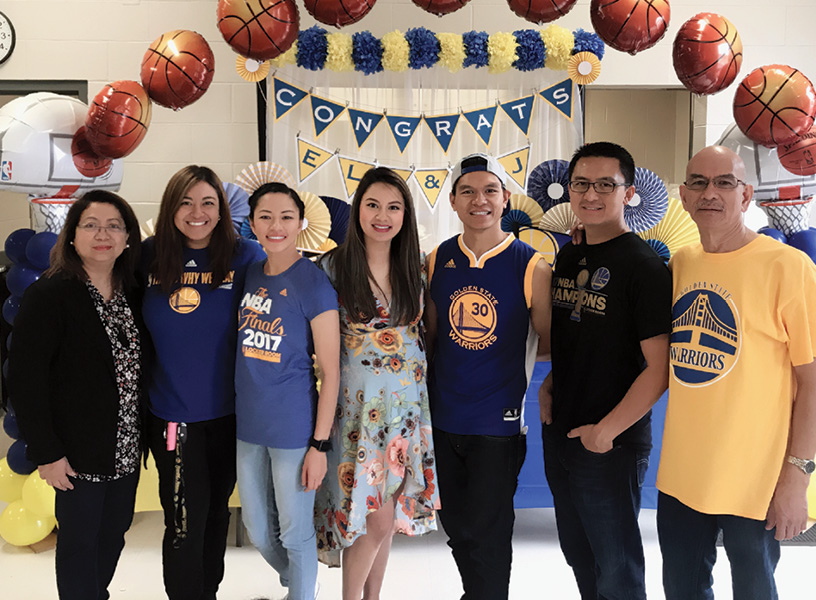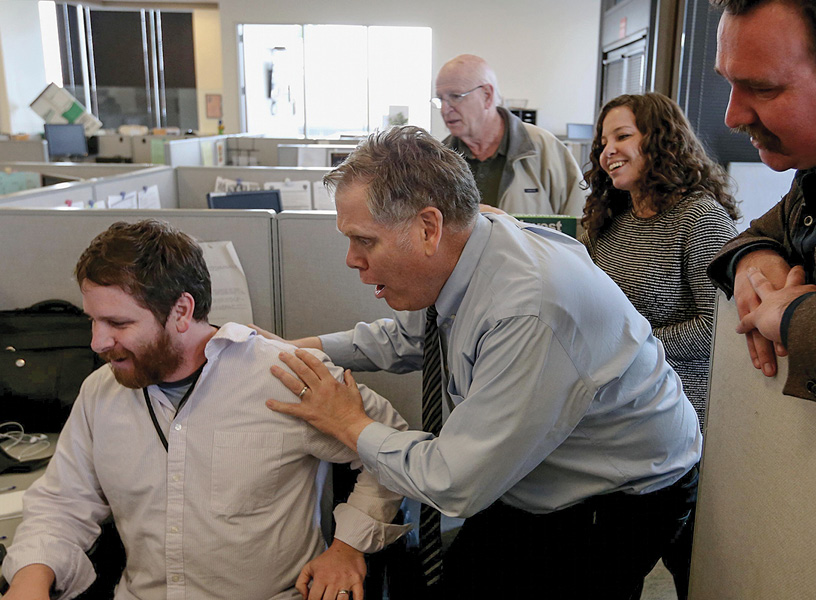 '90s
Regina Marchi(M.A., '90) is an associate professor of journalism at Rutgers and an affiliate professor in the school's Center for Latin American Studies. Her latest book (co-written with University of Denver Professor Lynn Schofield Clark) is Young People and the Future of News: Social Media and the Rise of Connective Journalism (Cambridge University Press, '17).
Cal Orey(M.A., '90) is the author of The Healing Powers of Tea (Kensington, '17), the latest in her long-running "The Healing Power…" series.
L.B. Schulman(B.A., '90) is the author of the young adult novel Stolen Secrets (Boyds Mill Press, '17), which School Library Journal calls "funny and engaging."
Victor A. Chavez(B.A.,'91) exhibited video art installations at galleries in California, Washington and Vienna and is currently producing and directing The Shanti Chaves Show, a weekly TV/internet program based in San Francisco.
Helen Jenkins(M.A., '91) is the new chief operating officer at Alkahest, a biotechnology company focused on developing new treatments for neurodegenerative diseases.
Gins Ayllon(B.S., '92) has been named executive director of the Society for Human Resource Management's Northern California Chapter.
Douglass Moss(B.A., '92) is the new superintendent for the Mountain View School District in Ontario, California.
Brian Rodgers(M.A., '92) is the author of The Whole of the Moon (University of Nevada Press, '17), a series of interwoven stories exploring how a copy of The Great Gatsby impacts the library patrons who check it out over the decades.
James Janko(M.A., '93) won an Association of Writers & Writing Programs' Award for his book The Clubhouse Thief.
Kirby Michael Wright(M.F.A., '94) a feature writer for The San Diego Reader, won the Golden Fox Award at the 2017 Calcutta International Cult Film Festival in the Treatment/Synopsis category. His latest book is At the Customs House (Lemon Shark Press, '17), a poetic journey through Helsinki and Stockholm.
Tracey Hawkins(B.A., '95 partnered with family members to create Hawk and Horse Vineyards in Lake County. Hawkins serves as the vineyard's executive winemaker.
Grant Faulkner(M.A., '94) the author of the newly published Pep Talks for Writers: 52 Insights and Actions to Boost Your Creative Mojo (Chronicle Books, '17). The executive director of National Novel Writing Month, he served as writer-in-residence for the Aspen Words literary organization in Colorado over the summer.
Michael Dale Kimmel(M.S.W., '97) a psychotherapist in private practice in San Diego, is on tour this fall to promote his new book The Gay Man's Guide to Open and Monogamous Marriage (Rowman & Littlefield Publishers, '17).
Aja Couchois Duncan(M.F.A., '98) won the California Book Award for Poetry for her collection Restless Continent (Litmus Press, '16).
'00s
LizaDawn Ramirez (B.A., '00; M.A., '04) is director of alumni engagement and philanthropy at Bishop O'Dowd High School.
Marcus Gardley (M.A., '01) wrote the play "Black Odyssey," which had a run at the California Shakespeare Theatre in Orinda this fall.
Tony R. Rodriquez(B.A., '02) has been named board chair of PEN Oakland, the East Bay branch of the international literary and human rights organization.
Kerry Loewen (M.F.A., '03) is the new dean of arts and humanities at Santa Rosa Junior College.
John Siegel (B.A.,'04) is the new head librarian at Penn State University's DuBois campus.
Robin Romm(M.F.A.,'05) edited the essay anthology Double Bind: Women on Ambition (Liveright, '17).
Alejandro A. Wilkins(B.A., '05) was awarded an Emerging Cinematographer Award from the International Cinematographers Guild for his work on the surreal short film Limbo.
Curtis Grout (BA., '06) and Chris Iversen (BA., '07) , friends since high school, both worked as editors on ABC's two-night documentary The Story of Diana, which aired in August.
Laura Millar(M.P.H., '09; M.A., '15) has been named the sexual health services program coordinator for LightHouse for the Blind and Visually Impaired in San Francisco.
'10s
Deborah Budd (Ed.D., '10) has been appointed chancellor of the San José-Evergreen Community College District.
Josh Gannis(M.A., '10) is the new director of Eastside Heritage Center in Bellevue, Washington.
Angela Greenwood (B.A., '10) is a news anchor for the CBS affiliate in Sacramento.
William Watson(Ed.D., '10) interim director of the San José-Evergreen Community College District's Workforce Institute, was selected as an Aspen Presidential Fellow for Community College Excellence.
Vidrale Franklin(Ed.D., '11) is the head of school for the Roses in Concrete Community School in Oakland founded by SF State faculty member Jeff Duncan-Andrade.
Jevan Pradas (M.A., '11) has turned his experiences traveling in the Amazon rainforest and living with the Warorani tribe there into a book, The Awakened Ape: A Biohackers Guide to Evolutionary Fitness, Natural Ecstasy, and Stress-Free Living.
Aaron Gildengorin (M.A., '14) is the new vice principal of Sonoma Valley High School.
Mary Streshly (Ed.D., '15) has been named superintendent of the Sequoia Union High School District.
Alice Ruiz (B.A., '16) was awarded an Ignite Fund grant to attend Costume College, a three-day conference for theater costume designers.
Have News to Include?
Send your submissions with "Class Notes" in the subject line to sfsumag@sfsu.edu or SF State Magazine, University Communications, 1600 Holloway Ave., SF, CA 94132. Please include your full name, degree information, address and phone number.
---
In Memoriam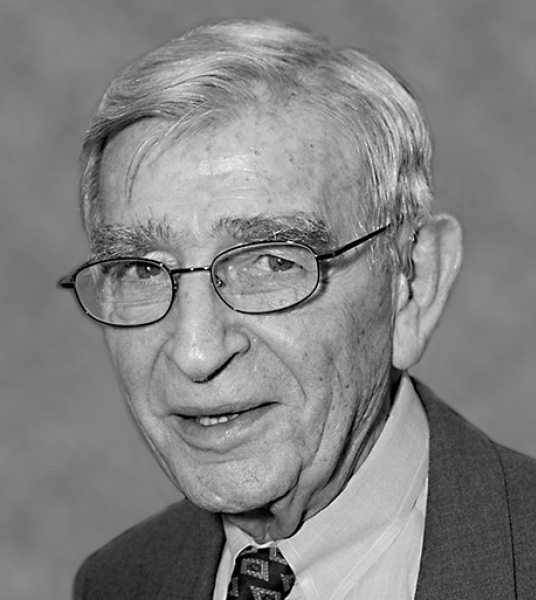 Izzy Pivnick
(B.A., '42; C.R., '47)
Nov. 17, 1920 – Sept. 7, 2017
Isadore "Izzy" Pivnick helped put SF State on the map — literally. As the student body president in 1947, he led a march on City Hall to demand that property be acquired for the current campus location. He went on to have three long, distinguished careers: first as an educator in the San Francisco Unified School District; next as vice president for human resources at Cable Car Clothiers (which was founded by his brother Charles); then as a consumer affairs advocate for KRON-TV and KPIX-TV. He also continued his work on behalf of the University, serving as president of the SF State Alumni Association, among other positions. He was inducted into both the SF State Hall of Fame and the Athletics Hall of Fame and, in recognition of the march that helped make the University what it is today, he was awarded the President's Medal in 2009.