From the dawn of modern stand-up, SF State alumni have found daring (and hilarious) ways to challenge the status quo.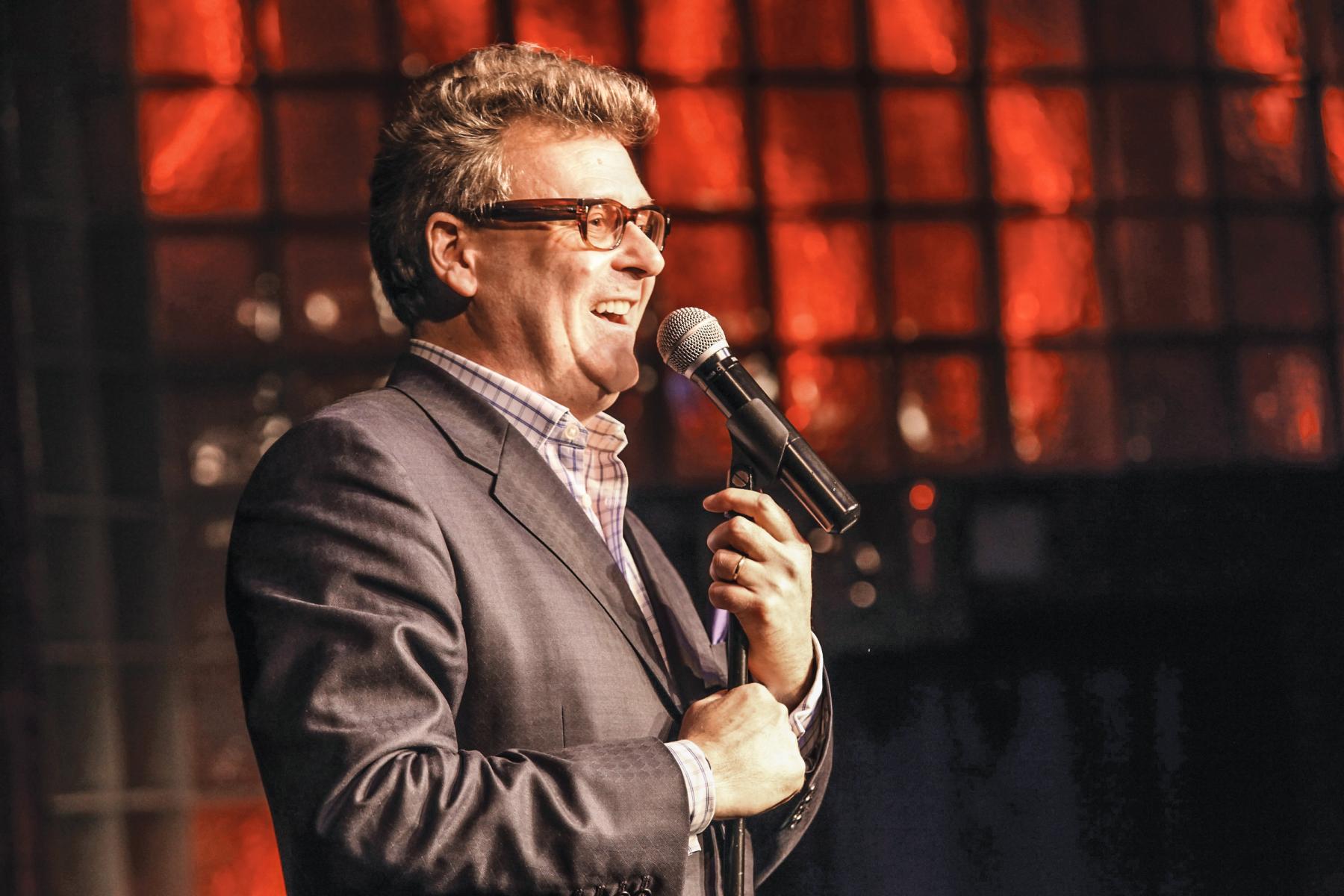 By Gina McIntyre
In the late 1970s, Greg Proops (B.A., '81) was a theatre major at SF State who, on a whim, decided to check out a performance by the improv group Faultline. Proops already had begun doing stand up around the Peninsula with his partner Forrest Brakeman, and he'd heard good things about the troupe, which routinely put on shows in University dorms.
"They did an audience spot, and I thought, 'I can do that,'" Proops recalls. "The next week, they asked for a volunteer, and I jumped up. The next day, I was playing pinball in the student union, and [Faultline ringleader] Reed Kirk Rahlmann asked me to join the group. It was probably the most important comedy moment of my life. I learned improv from the kids in the group." Before long, Proops was performing with the group at the famed Savoy Tivoli on Grant Avenue — and getting a taste of the wild show biz lifestyle. "The people who ran it took a liking to us for no good reason," Proops says. "They let us run wild and do sketches and improv and drink and do drugs."
Decades on, Proops has built a sterling reputation as a stand-up favorite and a quick-witted mainstay on multiple iterations of the improv-based television series Whose Line Is It Anyway?. But he's hardly the only comedy success story to emerge from SF State. The University might be known for its politically active students and commitment to social justice, but it's always had a lighter side — one that helped it play a vital role in the evolution of American alternative comedy. Since the 1950s and '60s, the University has served as an incubator for top-tier talent committed to finding the most groundbreaking, irreverent ways to keep audiences laughing.
According to Professor of Theatre Arts Larry Eilenberg, the free-spirited culture so endemic to San Francisco and the Bay Area has helped foster such fearlessly funny comics. Even in its earliest days, the city stood as a beacon of possibility for anyone interested in reinventing themselves, a place where the old rules didn't necessarily apply. "I think a lot of people felt literally as well as figuratively on the edge of things," Eilenberg says. "There's a kind of relish of the precariousness, which lets people feel like they can experiment."
Ronnie Schell (A.B., '58) can recall experiencing that feeling first-hand. Now 85, the veteran actor and performer, perhaps best known for his years-long turn as Duke Slater on the series Gomer Pyle, U.S.M.C., was in his senior year at SF State when he landed a plum gig performing at the famous Purple Onion nightclub in 1957 (earning $85 a week). It was a landmark cultural moment when interest in the folk music scene and alternative comedy was first beginning to explode. The acts playing not far from the SF State campus would go on to become legends.
"That was a wild time," Schell says. "In those days, if you went to North Beach, you could see Phyllis Diller at the Purple Onion, then go across the street and see Woody Allen and Barbra Streisand or to Ann's 440 and see Lenny Bruce or Bimbo's and see Shecky Greene and Mel Tormé. There used to be lines around the block for people coming to see our shows. I probably didn't appreciate it as much as I do now. I just had fun. I didn't think we were making history — but we were."
A generation later, it was Marin County-transplant Robin Williams and SF State alumnus Dana Carvey (B.A., '79) making history. Williams, with his untamed, kinetic style, placed second in the first-ever San Francisco Comedy Competition in 1976. A year later, San Carlos native Carvey took home the top prize after honing his skills on campus and at local comedy clubs. In 2011, he told SF State Magazine that he'd bring his entire dorm to his shows to pack the room with a friendly crowd.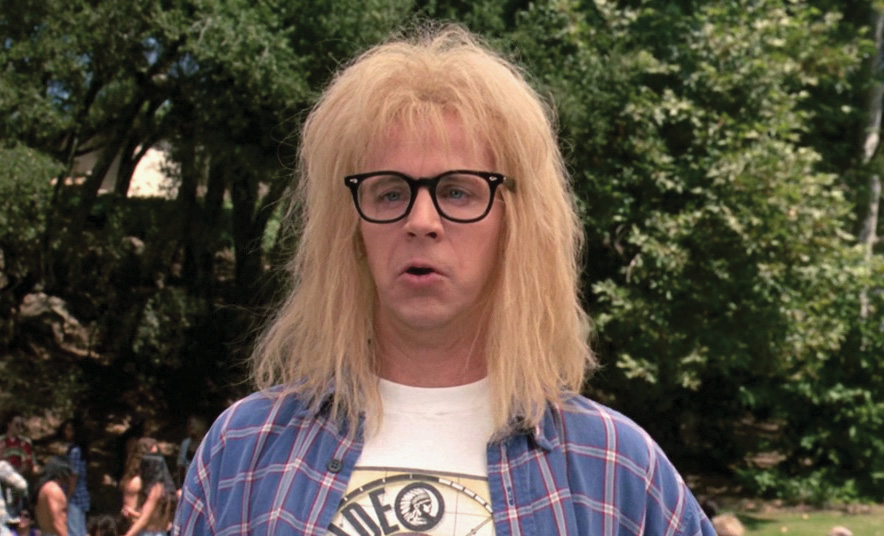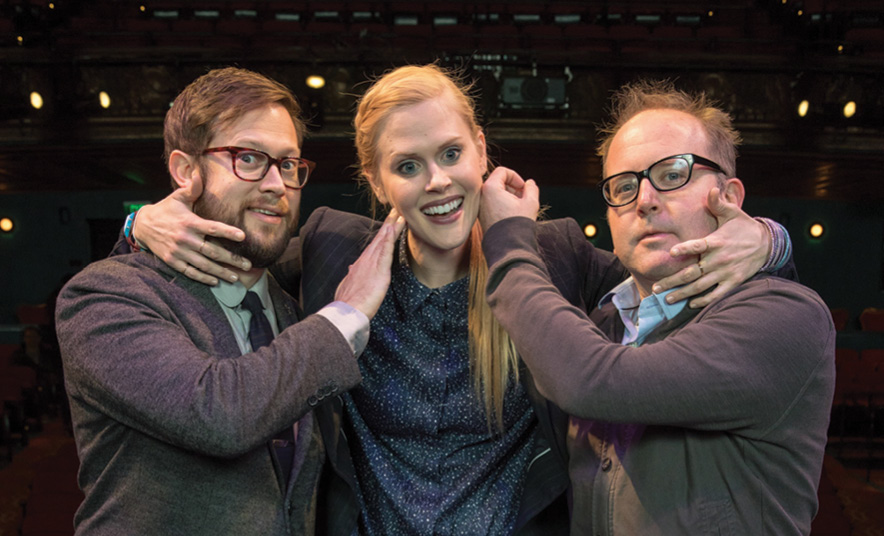 "Comedy was exploding in San Francisco when I was at SFSU, and I really was in the right place at the right time," Carvey said. "I'm glad I came."
Proops, who also hails from San Carlos, played many of those same campus spaces and local clubs. "We were in the middle of a city that was booming with comedy — the Holy City Zoo, the Other Café and the Punch Line," he says. "The cantina at Mary Ward Hall was a tremendous place to learn and a great place to get stage time every week, a real confidence builder."
When Eilenberg arrived at SF State in 1983, August Coppola (brother of Francis Ford Coppola and father of Nicolas Cage) was chairing the University's theatre department, and his Hollywood friends and colleagues — people like Steve Martin — would routinely stop by to speak to students about comedy. Eilenberg, too, had entertainment connections. During his own student days at Yale, he was a teaching assistant for Erich Segal, the Love Story author who also taught one of the most popular courses in the classics department. The subject: classical comedy.
"I was in his seminars back there," Eilenberg says, "so very early in my life the idea of taking comedy seriously was planted."
Seeing the potential for a live comedy event anchored at SF State, he co-founded the San Francisco New Vaudeville Festival, serving as co-artistic director with Jeff Raz (the founder of the city's Clown Conservatory) for the festival's five-year lifespan.
"We brought in Bill Irwin and a lot of physical comedians, clowns, Geoff Hoyle, people who got kind of grabbed up for Vegas," Eilenberg says. "Ronn Lucas was a comic ventriloquist from this area who won the Comedy Competition and ended up having a TV series. People were outside McKenna Theatre during our San Francisco New Vaudeville Festival trying to buy tickets to the college auditorium for hundreds of dollars because we were sold out with all of these kind of hot physical comedians."
Around the same time, Eilenberg created his popular course "The Art of Comedy," which traces the evolution of humor from Aristophanes up through modern day TV sitcoms. Three decades on, the class is offered every semester and routinely attracts 100 to 150 students. Actress Janet Varney remembers Eilenberg's class as the site of an important artistic breakthrough for her.
"He had us write an episode of a TV show, a sort of spec script exercise, and I wrote a Seinfeld episode," Varney says. "That was kind of a revelation because I'd been so insecure about script writing — comedy or otherwise — and when we had that assignment, I had this early flicker of understanding that maybe I could do that kind of thing after all."
Varney, whose busy career includes starring roles on such TV series as You're the Worst and an Emmy nomination for the Web series Everyone's Crazy But Us, says she found her true comedic calling at SF State after being "basically strong-armed" by friends into forming a sketch group with them called Totally False People (a foursome that included Cole Stratton, Gabriel Diani and David Owen).
"Comedy clubs like the Punch Line and Cobb's were so kind to invite us into their worlds, but a lot of the time we'd be staggering around the stage with props, wearing costumes, and the crowds just didn't know what to make of us," Varney says.
Varney, Stratton and Owen decided to create a venue of their own, and after partnering with five other local troupes to help share costs, SF Sketchfest was born. In the 17 years since its inception, the festival has grown to become one of the marquee events on the annual comedy calendar, attracting all manner of high- profile talent. The 2017 lineup included the Kids in the Hall, Wyatt Cenac, Jeff Goldblum, Tig Notaro, Bobcat Goldthwait, "Weird Al" Yankovic, Megan Mullally and dozens of other performers. (The schedule for the 2018 festival, set to run Jan. 11–28, can be found online at sfsketchfest.com.)
---
" The cantina at Mary Ward Hall was a tremendous place to learn and a great place to get stage time every week, a real confidence builder." — Greg Proops (B.A., '81)
---
But at the beginning, Varney says she was just focused on the experience of performing alongside the other sketch comedians. "It was scary and exciting and just an absolute joy to play with the other groups we'd come to know," she says. "We sold out almost every show, thanks in large part to the extraordinary support and coverage by the press, and Robin Williams came to watch a show. We felt so honored."
Eilenberg says that the fact that students are encouraged to gain hands-on experience even during their undergraduate days — a reflection of the school's "Experientia Docet" motto — sets the University apart and helps foster an atmosphere where creativity can thrive.
"There's always been a trust here that students should take the reins of some production," he says. "We've never had a single philosophy about how performance or theatre should be taught. State has been much more diverse and democratic in terms of its approach. Some people don't take to that. They want to be shown A to B to C to D. We say, 'Well, there's A, and there's Q, and you're going to have to find your way.' But a lot of them profit from having had to do that."
Another SF State alumnus who would gain early fame for sketch comedy, MADtv star Alex Borstein (B.A., '92) cut her comedy teeth as an undergraduate speech communication major doing shows with the sketch groups the Virus and 25 Percent Off. The troupes would perform in Mary Ward Hall and the student union, and Borstein also did stand-up in various campus venues and alternative spaces around San Francisco.
"That was my pulse during college," says Borstein, whose latest series, the dramedy The Marvelous Mrs. Maisel, is due this fall on Amazon. "I loved it, performing in the dorms and at the school and other places around the town. It fed me creatively."
It also occasionally put her in hot water. She remembers gaining notoriety for risqué material, some of which poked fun at Robert A. Corrigan, who served as the University's 12th president.
"We would do sketches about him, and we would do political things and we would do very filthy things that often landed us in a lot of trouble," she says. "SF State was always 100 years ahead of the PC curve, so we caused a ruckus with many of our pieces. We did one sketch that was me as a lounge singer with another gentleman, and the song was called 'In the Butt,' just a ridiculous, silly song. A lot of people took offense and thought it was clear misogyny or abusive. We were delighted that we were newsworthy — it was fun to be in the discussion at all.
"Comedy is offense," adds Borstein (who has voiced the character of Lois Griffin on the often-edgy animated series The Family Guy for 18 years). "If you're doing it right, someone in the room should be so moved that they have an emotional reaction, whether it's gasping or laughing. You're not aiming to offend people per se. You want people to enjoy the evening. But you want a reaction."