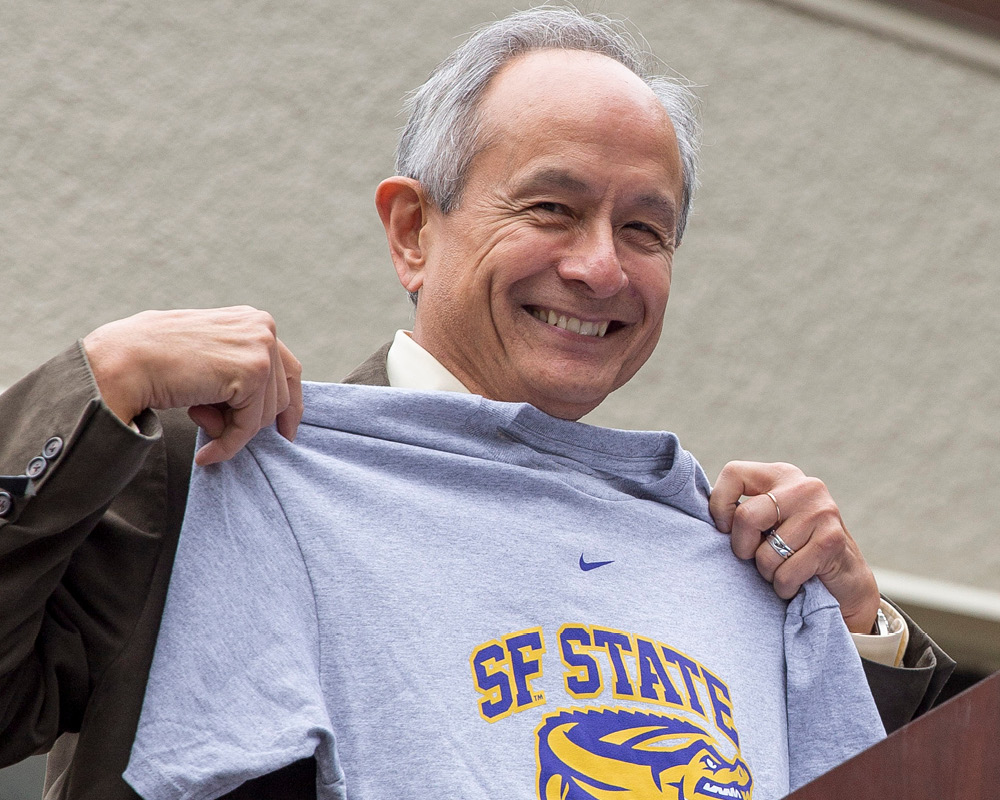 This fall, San Francisco State University welcomed 8,976 new students: 4,160 freshmen, 3,672 transfer students and 1,144 graduate students. That the tally is so large — larger than the previous fall by around 1,000 students — is both gratifying and exciting. Every student brings a new perspective to campus, and the University community is continually changing and adapting as a result.
And it's a two-way street. Our students aren't just here to acquire knowledge, skills and experiences. They're here to figure out who they want to be, learn how to become that person, to own their own mind and make that transition happen. They're here, in other words, to be transformed.
You'll find adaptation and transformation throughout this issue of SF State Magazine. It can be literal, as with the newly opened Mashouf Wellness Center (featured on page 6), a state-of-the-art fitness facility that has radically altered the corner of Font Blvd. and Lake Merced Blvd. It can be organizational, as with the University's Division of Equity & Community Inclusion (page 7), launched this fall to foster parity and inclusivity and encourage civil campus discussions across cultural and political lines.
It can be conceptual, too, as with the study by SF State's Department of Kinesiology (page 8) that's prodding Silicon Valley to look at virtual reality games as tools for promoting healthy lifestyles. And it can even be pretty darned funny. As American comedy developed over the decades, spurred by the addition of daring social commentary to standup material and the rise of no-holds-barred improv, many of the performers leading the way (and scoring the biggest laughs) were Gators. (You can read about them beginning on page 10.)
And transformation can be deeply personal, as 2017 graduate Talia Hart reveals in a "My SF State Story" column about how, very much to her surprise, she discovered a love of science after coming to campus. You can read her essay on page 24. I was lucky enough to watch her deliver it as a speech at our 2017 Commencement ceremony at AT&T Park — surely one of the biggest celebrations of transformation anyone could ever hope to see.
It's an honor and a joy to attend that ceremony each year and watch first-hand as thousands of SF State students morph before my eyes into SF State graduates. But I never forget that their most important transformation — into leaders, thinkers and doers ready to change SF State and the world — will have already happened on campus…and that the process will repeat itself with eager new students and exciting new results each year.
Sincerely yours,

Les Wong
President