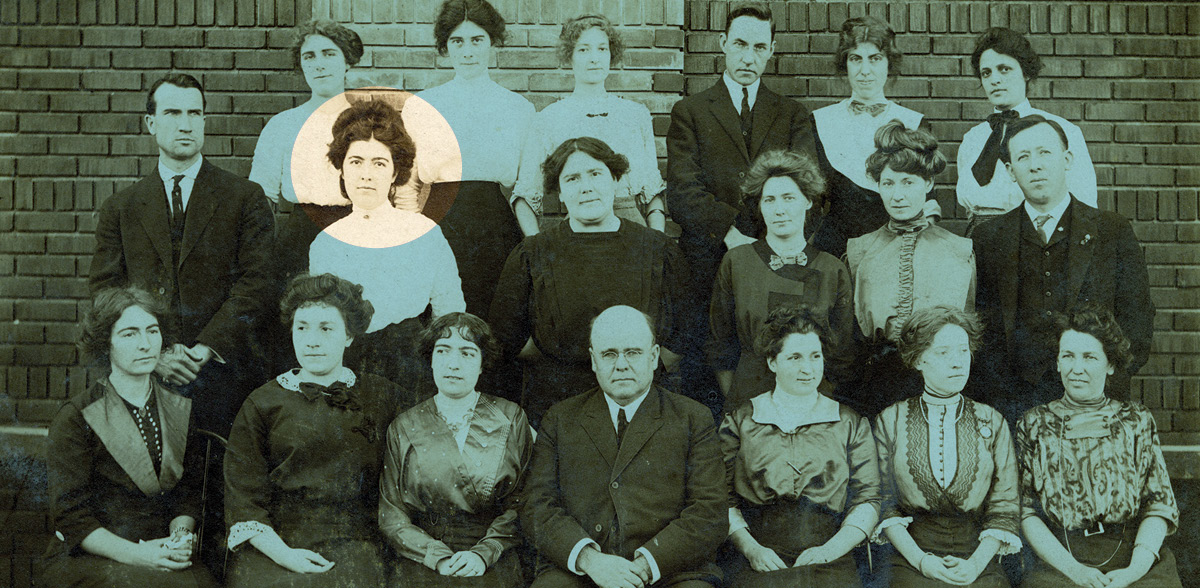 Remembering a "Jewel" of Yesteryear
Though the Changemakers page usually highlights an alum, student or faculty member who's changing the world for the better today, in honor of this issue's focus on women we decided to turn the spotlight on an important changemaker from the past: Mary Anna Ward, who was (technically, if only briefly) SF State's first female president more than 90 years ago. University Archivist Meredith Eliassen tells her story.
Few women in the history of San Francisco State have touched the lives of as many students as Mary Anna Ward (1886-1957), who served as acting president for three months during the summer of 1927. Ward exemplified the campus motto "experience teaches" as she bridged administrations from Frederic Lister Burk to J. Paul Leonard. As the only dean of women to serve SF State, from 1916 until her retirement in 1951, Ward took an active role in creating opportunities for all students, and she was instrumental in planning for our current campus.
Born and raised in San Francisco, Ward was a student at SF State's first location on Powell Street. Later she crossed the Bay by ferry to attend classes in temporary facilities at Grant School in Oakland after the 1906 earthquake. Ward was an early disciple of SF State founding president Burk, and he selected her as "outstanding student" at the 1907 Commencement. Soon afterward he appointed her supervisor of practice teaching arithmetic at the San Francisco Normal School (as SF State was known at the time).
---
"…she administered justice with mercy and saved many students from tragedies in their lives."
— J. Paul Leonard, SF State President, 1945-1957
---
Ward's career was shaped by her studies at SF State. Burk developed and promoted a system for individual instruction that encouraged students to learn one task at a time and build skill upon skill. As a teacher and administrator for over four decades, Ward continued to revitalize Burk's original vision. He observed, "Everyone in the college accepts her decisions as final and just — from the top [administrators] to the janitor."
During the 1920s, San Francisco State emerged as a leader in developing programs that served underserved populations and immigrants. Many of the early students were ill-clad, undernourished and from homes where English was not spoken. SF State students might have arrived from poor or underrepresented communities, but they graduated with confidence.
After her tenure as acting president in 1927 — which she undertook due to the sudden death of Archibald Anderson, SF State's second president — Ward returned to her former post. "Dean Mary" established the first student loan fund to assist financially strapped students during the Depression. She also lobbied for a living wage of 35 cents per hour for female students seeking employment. Ward required that female students working after 10 o'clock at night be accompanied on their return home. 
Ward enjoyed vigorous good health. She purchased a 10-acre ranch not knowing how to use a hammer then taught herself to do remodeling, prompting a local hardware store owner to quip, "Say, you know more than most men about this equipment."  
Leonard remembered Ward as "one of the jewels I found on the old campus." Ward was student-centered, "she administered justice with mercy and saved many students from tragedies in their lives." She retired in 1951. The campus' Mary Ward Hall was named in her honor shortly before she died in 1957.