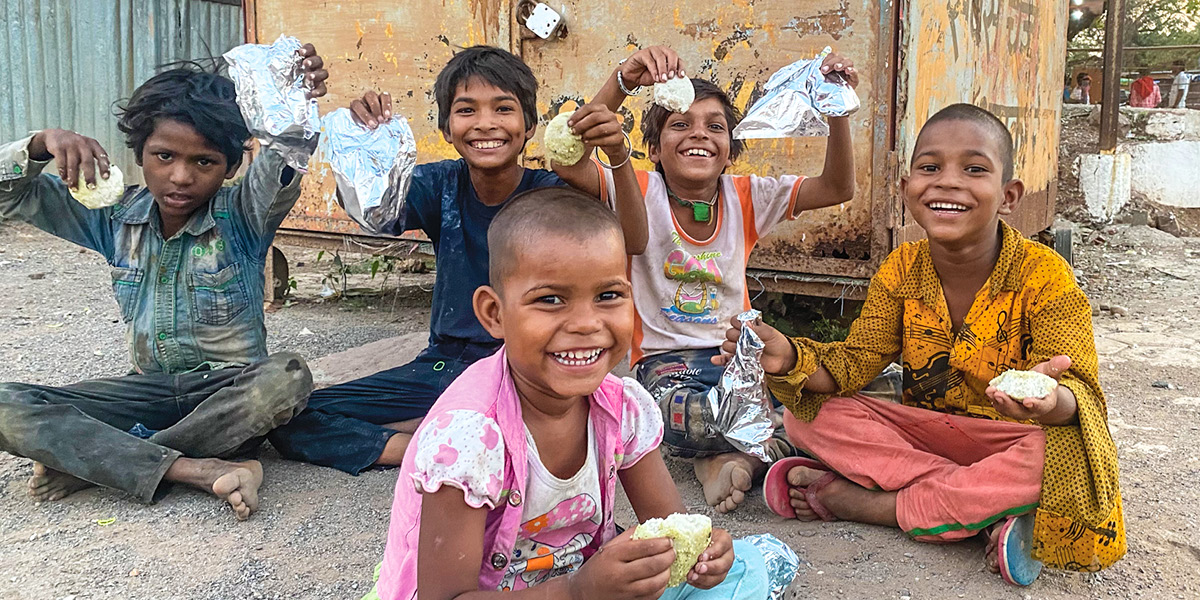 Doing good with a little help from his friends
When Vandit Malik returned to campus to resume in-person classes at SF State this August, he had to travel a little further than most of his fellow students: He was coming from Bhopal, India. He left behind more, too. Not just family and friends in his native country, but a network of volunteers — Friends Studios — that has garnered international attention for its work with COVID patients in the Indian state Madhya Pradesh.
A senior studying Computer Science, Malik co-founded Friends Studios in 2015 to address the poverty he saw in the small town he was born in, Katni.
"When I was in eighth grade, I was roaming around Katni with my friends and I stumbled across a slum area that was in a horrible condition, with no electricity or toilets and children roaming around in torn clothes and bare feet," Malik says. "This view distressed me, and I immediately knew what I had to do. … Three of my closest friends and I decided to help the needy and provide them with basic necessities and also tend to the stray animals on the street."
Over the years, that small core of friends expanded to include more than 100 volunteers across India. Then — along with the rest of the world — Friends Studios found itself with a huge new challenge to tackle: the pandemic. Though he'd been in San Francisco to pursue his studies at SF State since 2018, Malik returned to Madhya Pradesh after the University switched to remote instruction in the spring of 2020. What he saw there alarmed him.
"There were people who lost their jobs and homes and were not allowed to travel back to their native homes," he says. "Poor, hungry and thirsty in the scorching summer heat, they couldn't get hold of decent food to eat or a roof over their head as the government kept the lockdown restrictions strict."
Malik and Friends Studios quickly pivoted to a pandemic focus, providing emotional support and more to those impacted by COVID-19.
"For the past 15 months, we have worked every day to provide food to stray dogs and shelter to homeless people, opening a COVID relief center and cremating bodies that no one claimed at the hospital," he says.
Forbes India and other media outlets ended up covering Friends Studios' relief work, which Malik remains involved in long-distance despite his recent return to the Bay Area. He's also keeping an eye on a business he managed to launch during the pandemic: a chain of restaurants called the Garlic Bread, which opened last year and currently has six locations in India. Malik hopes to expand the Garlic Bread into the U.S. and other countries over the next few years. He's also developing ideas with a tech focus, including a cryptocurrency token for charities.
That drive and ambition is sure to take Malik far after graduation. It also gave him a lot of choices when it came time to pick where to pursue his degree. 
"I asked my dad to send me to the U.S.A. for my higher education, and he asked me why I wanted to leave the country. I said, 'To try my luck,'" Malik recalls. "I applied to seven colleges and universities and got accepted in all of them but chose SF State because of the diversity and the endless opportunities the city provides."