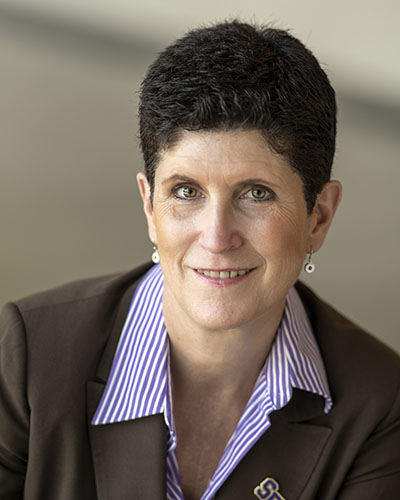 For the first time in 18 months, I write this from my office overlooking a Quad busy with activity. In August we welcomed over 13,000 students back to campus for in-person instruction. While the other half of our students continue to study fully remotely, the joy at reopening our buildings has been incredible, and we look forward to many more students returning to campus in the spring.
Sadly, the pandemic continues to create great suffering. Even the numbers of COVID cases in our highly vaccinated city and region have been a great cause of concern. SF State was able to reopen campus safely by working together. Our safe reopening required very high vaccination rates, significant COVID-19 testing and mandatory face coverings. Over a few short weeks, staff, faculty and administrators worked tirelessly to track proof of vaccination, develop and implement a protocol that allows us to administer thousands of COVID-19 tests weekly and acquire an almost unending supply of personal protective equipment. Today, SF State has one of the highest rates of vaccination among students of any university in the country. More than 98% of our students have uploaded their proof of vaccination. I have rarely seen so many work so hard, so quickly and so effectively. And we did it together.
We are now turning our attention to the post-pandemic future. Later this semester we will launch a university strategic planning process to ask ourselves who we need to be to best serve our students, alumni and communities. Only by moving together will we move forward. The level of innovation and collaboration that I saw these past few weeks and throughout the pandemic says much about the collective spirit of the SF State family and heralds good things for the future. I look forward to sharing our accomplishments in the months to come.
With wishes, as always, for good health. 
Best,
Lynn Mahoney, Ph.D.
President