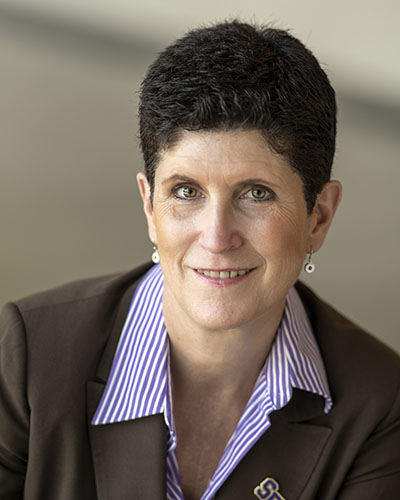 It is a joy to write this from a university that is once again alive with the sound of students. We welcomed more than 24,000 students to campus in August, including 6,000 new students and 4,100 residential students — the largest group of residential students in our history. Once again, SF State is a place where thousands of students and employees gather in-person to learn, to develop, to work, to play and to be with one another in community. It has been a joyous fall.
I am often asked what I like best about SF State. The answer is easy — the people and their stories. I love learning why a new student chose us or how students found their passion at SF State. I love discovering how our employees made their way to SF State and learning more about what motivates their deep commitment to our students. I love hearing how SF State alumni used what they learned here and the people they met to forge pathways that are fulfilling and transformative.
The stories are both similar and strikingly unique, representing what we do best — providing the space and opportunity for students to engage in common academic and co-curricular experiences that allow them to develop their best, authentic selves.
You will meet some of these remarkable people across the pages of this magazine, including Michael J. Payton, whose studies in Broadcast and Electronic Communication Arts and Africana Studies led to success as a documentary director. I am sure that you will enjoy hearing these stories as much as I do.
Best,
Lynn Mahoney, Ph.D.
President