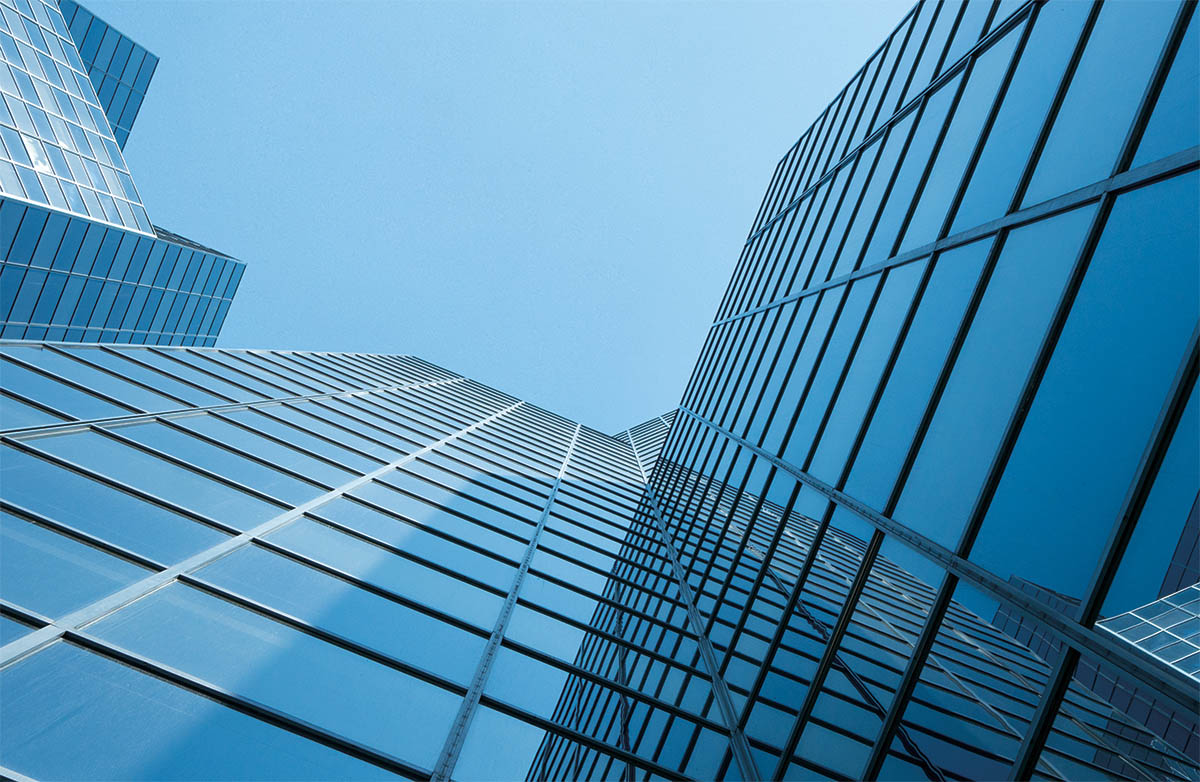 Helping Cities Hit an All-Time High
What do you see when you look at a city skyline? If you looked through the eyes of Associate Professor of Civil Engineering Zhaoshuo Jiang, you'd see sameness — and potential. Jiang was recently awarded a $285,491 grant from the National Science Foundation for research that could open up brand new possibilities for our skylines by flipping the way skyscrapers are designed on its head.
"We're trying to find the most optimal shapes that we can use to get around the wind load," Jiang says. "With that, we'll be able to build taller and more exciting buildings."
Wind, Jiang explains, is a skyscraper's greatest enemy. The taller the building, the more wind constrains the building's design, so the development of a skyscraper often begins with a very small set of tried-and-true shapes that are able to hold up to wind gusts. Only much later in the development process will architects send the building's design to engineers so it can be tested using building models and wind tunnels. By collaborating with architects and engineers on that testing phase earlier in the process, Jiang and his collaborators hope to open up a vast swath of new potential architectural designs and shapes that might never have been considered otherwise.
In the system the researchers developed to accomplish that, a robot arm builds a model skyscraper in a wind tunnel, which collects data on the building's performance. That data gets fed into a computer, which incorporates the new information and instructs the robot arm to build a differently shaped model that might perform better, starting the cycle over again. The system combines the speed and analytical power of machine learning with the realism of wind-tunnel testing, automating what would typically be a time- and labor-intensive process.
"As far as we know, this is the first effort to marry physical testing with intelligent computing and robot arms in the wind tunnel," Jiang says. "What we're trying to do is to take advantage of the pros of all these different approaches and marry them together to give us a tool to drive our future designs."
But there's no point in testing designs that architects won't use. To avoid wasting time on dead-end designs, Jiang used his past experience in industry to forge a partnership with Skidmore, Owings & Merrill LLP, an influential engineering and architectural firm that's responsible for notable skyscrapers like Dubai's Burj Khalifa, the world's tallest building. The researchers will also work with a government organization, the National Institute for Standards and Technology, so their findings can be translated into codes and standards that govern skyscraper construction.
Those partnerships also have a second purpose: to give students the opportunity to collaborate and make connections with professional engineers in the workforce. Both graduate and undergraduate students will have chances to get involved with the project, starting this summer with the Research Experience for Undergraduates program Jiang runs. Student researchers will also have the opportunity to take part in wind-tunnel tests at the University of Florida, home to the grant's second lead researcher, Associate Professor of Civil & Coastal Engineering Brian Phillips, as well as one of the largest wind tunnel testing facilities of its kind.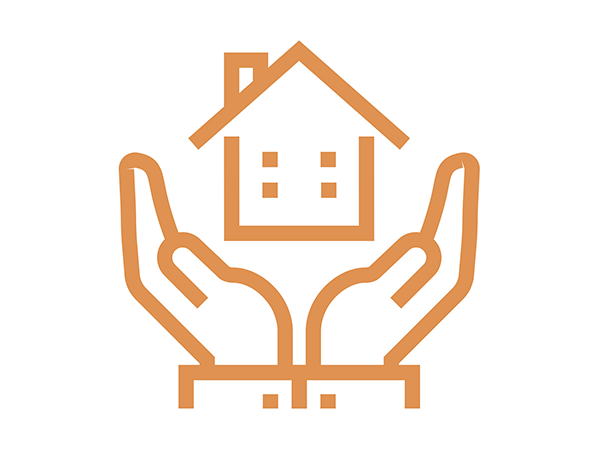 A New Path to Help for Students in Need
"Do I pay rent or my tuition?" Unfortunately, it's not uncommon for college students who are housing insecure to ask themselves this tough question. With high costs of living, reductions in federal financial aid and an ailing economy, many students nationwide are struggling to meet their basic needs while earning a degree. That's why the California State University responded with its Basic Needs Initiatives, which bolster housing stabilization programs for students at campuses across the state — including SF State. And in the fall the University took its commitment one step further by creating Providing Assistance to Housing Solutions (PATHS), a collection of programs supporting students experiencing homelessness or who are at risk of becoming unhoused.
"The housing crisis is complex, with some of the factors beyond the reach of any university," SF State Assistant Director for Basic Needs Initiatives Jewlee Gardner said. "However, there are many things we can do so that students have safe and adequate housing. That's where PATHS comes in."
Gardner helps oversee PATHS, a collaboration between Health Promotion & Wellness and the Dean of Students. Through this partnership, the University provides housing navigation support, temporary crisis housing and homelessness intervention to eligible students. By the end of 2020, more than 50 students had been steered away from homelessness thanks to help from PATHS. Despite that success, Gardner cautions that PATHS, like housing support services at other universities, will help individuals but can't solve broad societal issues.
"Our programs are not going to eliminate the housing crisis," she said. "Addressing homelessness takes a village. It's about finding your part in the overall solution."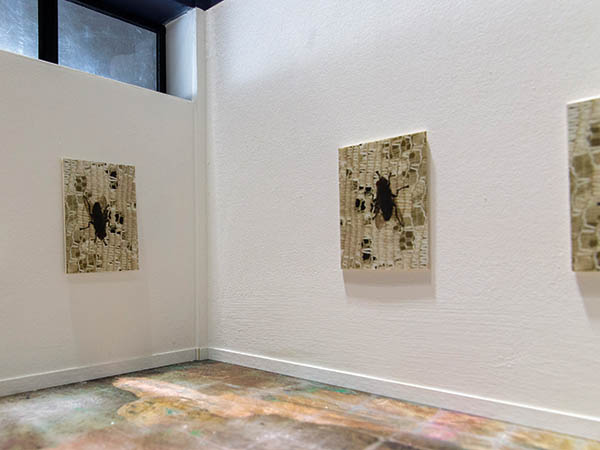 Honey, I Shrunk the Gallery!
As art schools worldwide looked for ways to expand remote teaching and online exhibitions, SF State's Martin Wong Gallery decided to shrink. During the Fall semester, School of Art staff built a three-dimensional, 1:8-scale model of the space and placed it inside the actual gallery, located in the Fine Arts Building. Exhibitions take place on the Martin Wong Gallery's Instagram account using miniature art that students have custom-made to be installed in the scaled-down gallery.
When art spaces closed last March due to the COVID-19 pandemic, Lecturer Kevin Chen noticed the Shelter in Place Gallery in Boston was thriving with a to-scale miniature space. SF State Fine Arts Gallery Director Sharon E. Bliss liked the idea so much that she reached out to Martin Wong Gallery Student Director Natasha Loewy, who agreed to help. They then recruited School of Art Instructional Support Technicians Gaelan H. Spor and Steven R. Garen to build a Mini-Martin Wong Gallery.
Student Claire S. Burke featured her photography exhibition "Negative Times" in October. She has found inspiration in making art at a much smaller, limited scale. Instagram also makes it convenient for her friends and family to view her exhibitions.
"People are asking, 'Oh, you have a show? Where can I see it?' It's a lot easier to be like, 'Let me just DM it to you on Instagram,'" Burke said.
The Mini-Martin Wong Gallery will continue at least through the Spring semester. Bliss, who oversees the Martin Wong Gallery, looks forward to continuing to help students with their miniature art.
"Anything I can do to keep the students engaged and keep them excited about their own work, and then again create these connections and these communities, I'm happy to do whatever I can," she said.