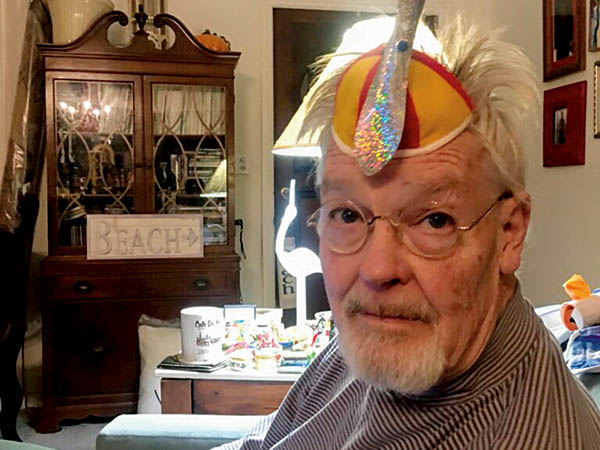 "He was funny and irreverent and had an appreciation for innovative and bad-ass writing."
—Department of Journalism Chair Rachele Kanigel (B.A., '93)
John Burks (B.A., '62) died Feb. 17 of complications from heart disease. Burks edited the Daily Gater student newspaper before embarking on a long career as a magazine editor and educator. After serving as the first managing editor of Rolling Stone magazine, he went on to edit San Francisco Focus, City Magazine, the newsweekly The Observer and other publications. He began teaching journalism at SF State in 1979. The University awarded him an honorary doctorate in 1983, and he retired in 2011. Current Department of Journalism Chair Rachele Kanigel, an SF State alumnus herself, says Burks was an inspiring teacher. "The students always loved him," she said in a San Francisco Chronicle obituary. "He was funny and irreverent, and he had an appreciation for innovative and bad-ass writing." A memorial service will be held after the pandemic.
Jon Gibson (B.A., '64), a musician and composer whose embrace of minimalism influenced Philip Glass and others, died in October from complications of a brain tumor. One of the founding members of the Philip Glass Ensemble in 1968, Gibson also released several albums of his own. A talented graphic artist, he created the covers for some of his albums himself.
Judy Yung (B.A., '67) died in December after suffering a fall in her home. Born and raised in San Francisco's Chinatown, she went on to become a respected expert on the history of the Angel Island immigration station and Chinese women in America. A faculty member at UC Santa Cruz for many years, she launched that school's first Asian American Studies courses. Her books include "Unbound Voices: A Documentary History of Chinese Women in San Francisco" and "Chinese Women of America: A Pictorial History."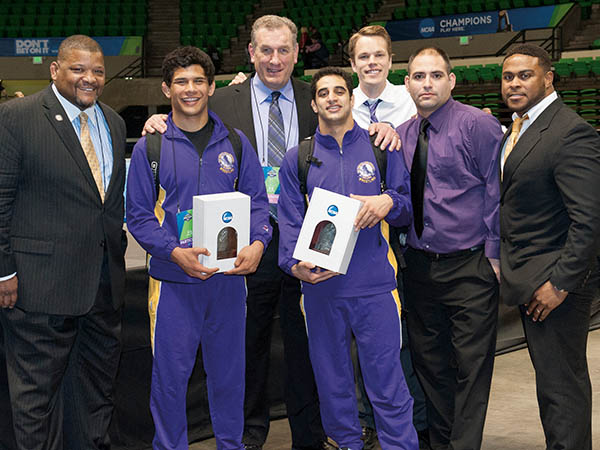 Lars Jensen (B.A., '81; credential, '82; M.S., '87) was an SF State wrestling legend both as a student athlete and a coach. Jensen (at center in the picture above) began his wrestling career at the College of San Mateo, where he was named the team's outstanding wrestler for two seasons before transferring to SF State in 1977. A two-time letter-winner for the Gators, Jensen qualified for the 1980 NCAA Division II Championships after capturing the West Regional title. He made the transition to the coaching ranks while still a student, serving as SF State assistant varsity coach and junior varsity head coach from 1980 to 1983. He took the reins of SF State wrestling prior to the 1983-84 season and concluded his head coaching career in 2016-17. Under Jensen, the Gators had a wrestler qualify for the National Championships 122 times and produced 62 All-Americans. "His contributions and dedication to Gator Athletics, the wrestling world and the countless lives of students, professors and staff in the SF State community and beyond is immeasurable," says SF State Director of Athletics Stephanie Shrieve-Hawkins.
Ezra Holland (B.S., '00; M.S., '00), a lecturer in the Department of Recreation, Parks & Tourism and a director of SF State's Pacific Leadership Institute, passed away Sept. 21, 2020. His 10 years of teaching at the University led to many other accomplishments, including publication of the book "Playful Teaching Practices" (co-written with Professor Emeritus of Recreation, Parks & Tourism William Michaelis), thousands of presentations and workshops on recreation and play, and the launch of the Holland Group, a consulting firm focused on building efficiency and increasing management skills through action-based learning.