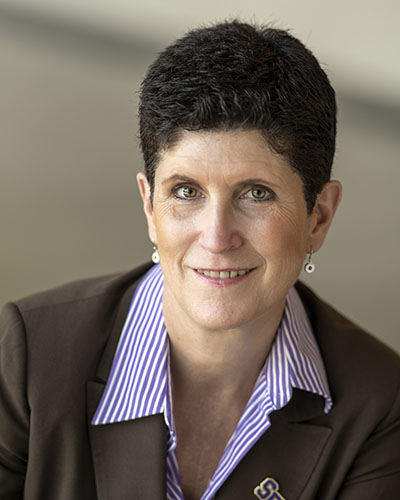 I write this as we mark the one-year anniversary of the declaration of a global pandemic and, for the University, a year of remote work- ing and learning. It has been a long year and, for too many people in the U.S. and worldwide, a deeply tragic year. My thoughts continue to be with those who have been sick or lost loved ones to COVID-19 and with those for whom the economic toll of the pandemic has been painful. But this spring also brings with it opportunities to embrace optimism. Access to vaccines increases daily. Governor Newsom and the state legislature have declared their intent to restore the budget cuts that so devastated SF State and the CSU this year. And the University is hard at work on plans to begin bring- ing students, faculty and staff back to campus in the fall.
As we begin the work of creating a post-pandemic future, a focus on making a difference seems imperative. In this issue of SF State Magazine, you will read about students who make a difference through their service to public health and education, about how our deep commitment to community engagement makes a differ- ence, and about how the work of our faculty and staff continues to make a difference by giving voice and witness to those whom his- tory has silenced or neglected. And you will read about the incredi- ble dedication and achievements of our alumni. Our city and region are better places for the myriad contributions of SF State alumni. Making a difference is what drives the entire SF State family.
I recently had the pleasure of meeting with several groups of alumni — virtually, of course. I have met with educators, business people and elected officials. I have met with leaders in government, enter- tainment and health care. And I have spoken with many whose careers or voluntarism drive the work of nonprofit organizations dedicated to making a difference. Your stories are inspiring, your commitment to SF State and its students affirming. Thank you!
I look forward to meeting many more of you as the pandemic winds down and we can begin hosting more alumni events. Until then, I wish you good health.
Best,
Lynn Mahoney, Ph.D.
President