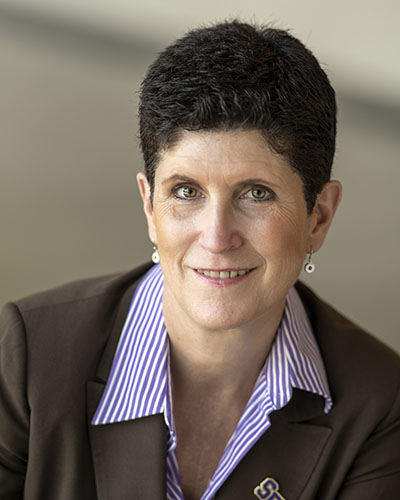 Much has been written over the last two years about the COVID-19 pandemic and its impact on universities. I write this message at a particularly hopeful moment as the Omicron surge appears further away in the rearview mirror and as our campus is once again full of students, faculty and staff. While I am hopeful that the worst is behind us, I am mindful that we continue to wrestle with pandemic challenges and that the nation is just beginning to understand the pandemic's long-term consequences. 
One such consequence is the impact that remote education and learning disruptions continue to have on many students. I worry about how the pandemic has fractured the pipeline to college and created new challenges in completing college, particularly for students from low-income families, from under-resourced high schools and from communities of color. High school graduates of the class of 2020 were 6.8% less likely to enroll in college than their 2019 counterparts. Graduates of high-poverty high schools saw an even steeper enrollment decline of 11.4%. Across the CSU, we have seen decreases in student retention, particularly among Black and Latinx students. It is imperative that our recovery be driven by equity and that the pipeline to transformative degrees be restored.
As always, SF State is ready to rise to the challenge. Held at the beginning of the spring semester, our first annual All-University retreat centered on Resounding Resilience: Faculty and Staff Support Student Success. Faculty, staff, administrators and students gathered to candidly discuss educational inequities and make concrete plans for eliminating them. Our historic commitment to social justice and educational equity requires us to work tirelessly to eliminate inequities. We have the power to make positive change and to create a better "normal." And as some of the people and stories highlighted in this issue confirm: we are, and we will.
Best,
Lynn Mahoney, Ph.D.
President