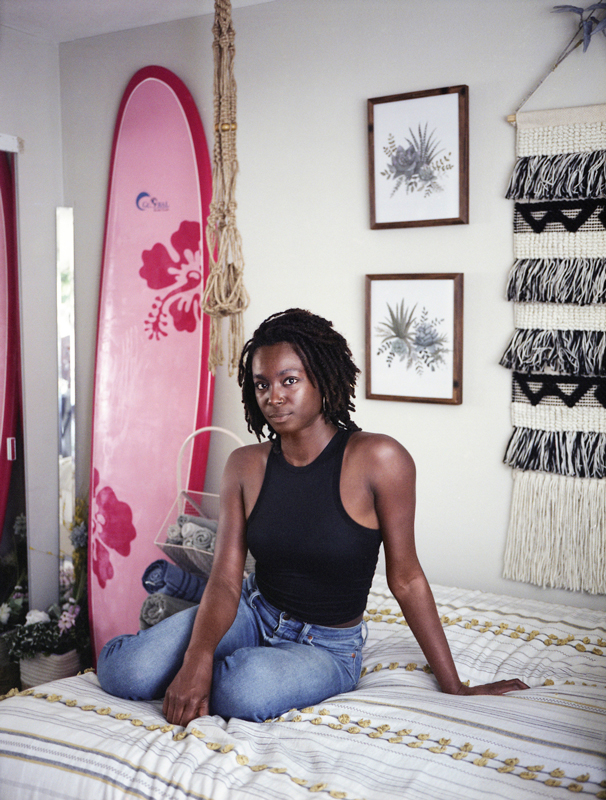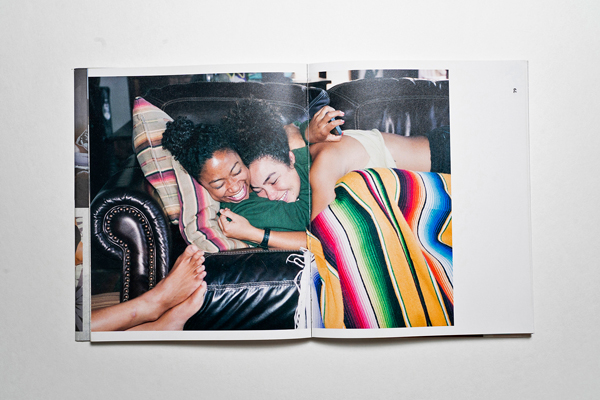 Photos courtesy Gabriella Angotti-Jones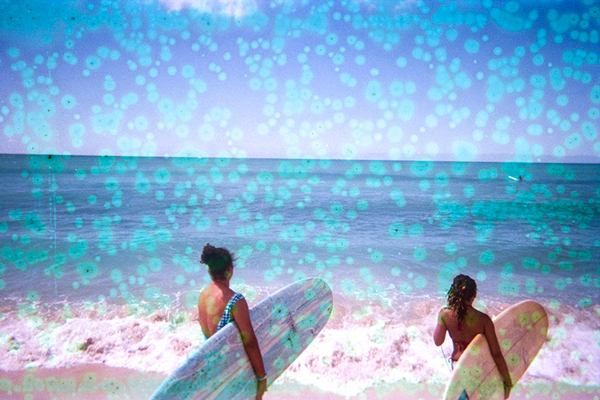 Water Works
Gabriella Angotti-Jones (B.A., '18) created the photography book "I Just Wanna Surf" (Mass Books, 2022) to bring light to Black and non-binary surfers nationwide. Part zine, part diary, the book explores how her relationship with the ocean and California surf culture is intertwined with her identity as a Black woman.
Angotti-Jones, who earned her degree in Environmental Studies, takes inspiration from her upbringing in one of the only multiracial Black families on the Orange County coast. Before joining The Los Angeles Times as a staff photographer, she landed internships throughout the country at The New York Times, San Francisco Chronicle, Las Vegas Review-Journal and Tampa Bay Times.
Her photographs reflect a sensitivity and vulnerability informed by Angotti-Jones' personal experience with depression and the sense of peace she has found in surfing. "Each picture drips with raw emotion and authenticity," Vogue writes of "I Just Wanna Surf."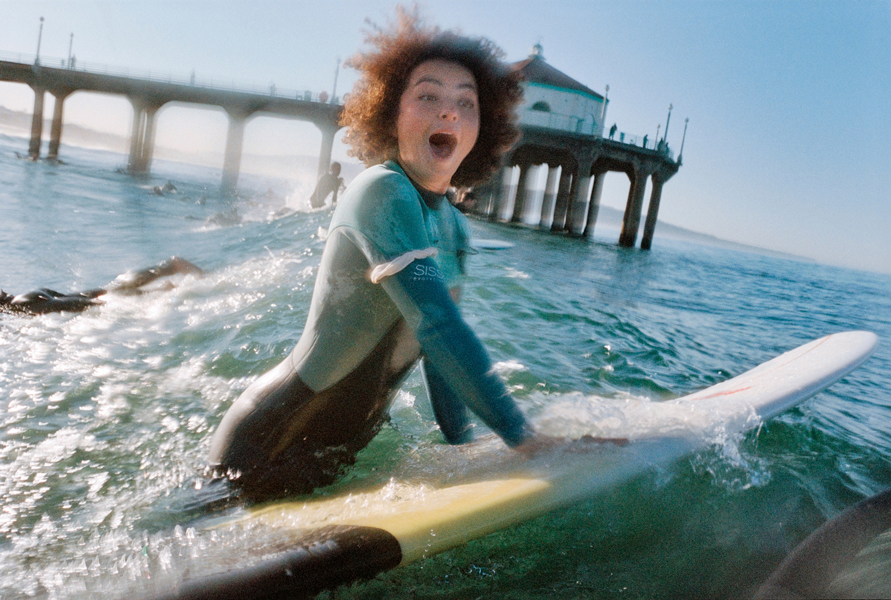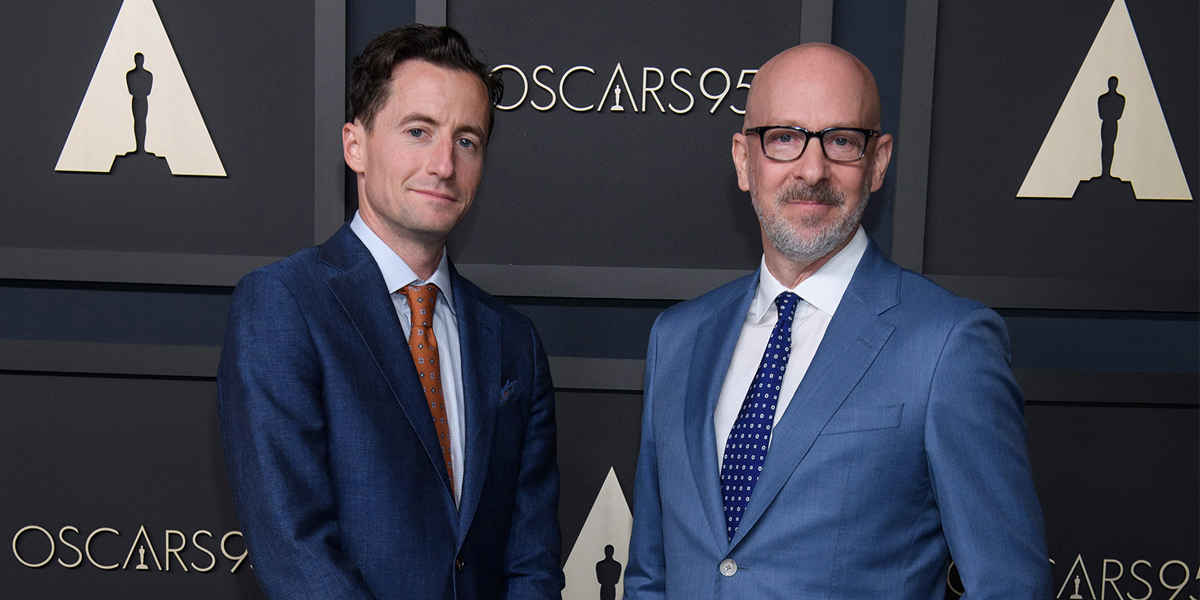 Perfect 'Stranger'
Conall Jones (B.A., '05) was floored when he learned that the short documentary film he produced was nominated for an Oscar. "Stranger at the Gate" hadn't been getting critical recognition at first and wasn't accepted into the Sundance, Telluride or SXSW film festivals.
But Jones wasn't looking for recognition. What he wanted was for people to see the film because of its powerful message.
"Stranger at the Gate" starts off like a true crime story, with hints about a terrorist plot and a possible suspect. But the story turns out to be much more than that.
The film is about former Marine Richard "Mac" McKinney, who returned home from service in Afghanistan to Muncie, Indiana. He suffered from post-traumatic stress disorder and saw Muslims as targets, something he learned in combat. Fueled by fear and hatred, he planned to bomb the local mosque. When he went to the Islamic Center of Muncie to gather proof that they were dangerous people, he was welcomed with kindness. Not only did McKinney drop his terror plot, he ended up joining the community and converting to Islam.
"The message of the film is so great, especially with so much division and hatred out there," says Jones (above, left, with director Joshua Seftel). "This film is a lesson in expanding your horizons."
Eventually, the film had a successful festival run, winning major awards at the Tribeca Film Festival, Indy Shorts and others. That qualified it to be nominated for an Academy Award in the Documentary Short Film category. Though the film didn't take home the Oscar, Jones considers the nomination alone a major win — and a validation for a life path that didn't always seem to be working out. Jones admits he was a mediocre student at SF State until he took an introductory course on documentary film with Professor Greta Snider during his second year.
"My grades went from B's and C's to straight A's my final year because I kept doing as many documentary-related classes as I could," he says. "Academically, I got much stronger because I found my passion."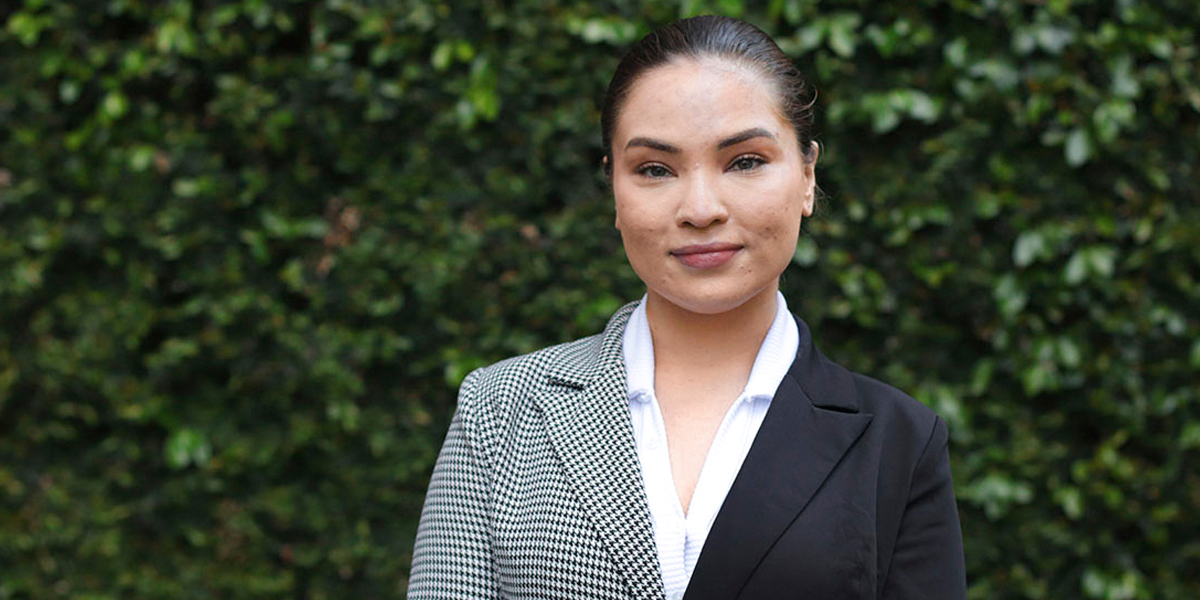 Family Ties
When she was 15 years old, Theresa Gamboa made a phone call that changed her life. It was a change for the better … eventually. But it also led to consequences and chaos she had to deal with for years.
Gamboa's call was to the police. She was reporting her father — a meth addict and gang member — for abuse. Gamboa ended up in the foster care system. Her father ended up in prison.
It's a story most people might be anxious to put behind them. But Gamboa — who graduated from SF State in 2021 with a degree in Business Administration — isn't most people. She's committed to telling her story again and again, even hiring a speech coach to help her develop it into a TEDx talk.
"I'm not going to let any of my pain go to waste," she says. "I'm going to use my business skills and what I've been through to make an impact. That's my calling now."
Things turned around for Gamboa when she began getting academic and life skills support from Pivotal, a San Jose-based nonprofit that serves youth in the foster care system. Though Gamboa aged out of the system at 18, Pivotal continued to provide support — including help applying to SF State.
"What drew me to San Francisco State was the business program," says Gamboa, who also received scholarship support from Pivotal for her switch to SF State. "I fell in love with business. It ignited a real passion. … My motivation went from a five to a 10."
After graduating, Gamboa landed a job as a marketing coordinator at Afero, a Silicon Valley tech company that develops internet connection software for clients like Home Depot. She shares her success story with others through the talks she regularly gives on behalf of Pivotal. Reliving her childhood isn't fun, but she's determined to show other foster youth they can change their lives. She can already point to one who successfully followed in her footsteps: her twin sister, Alexandria Singh, who graduated from SF State with a B.A. in Criminal Justice in December.
Photo courtesy Pivotal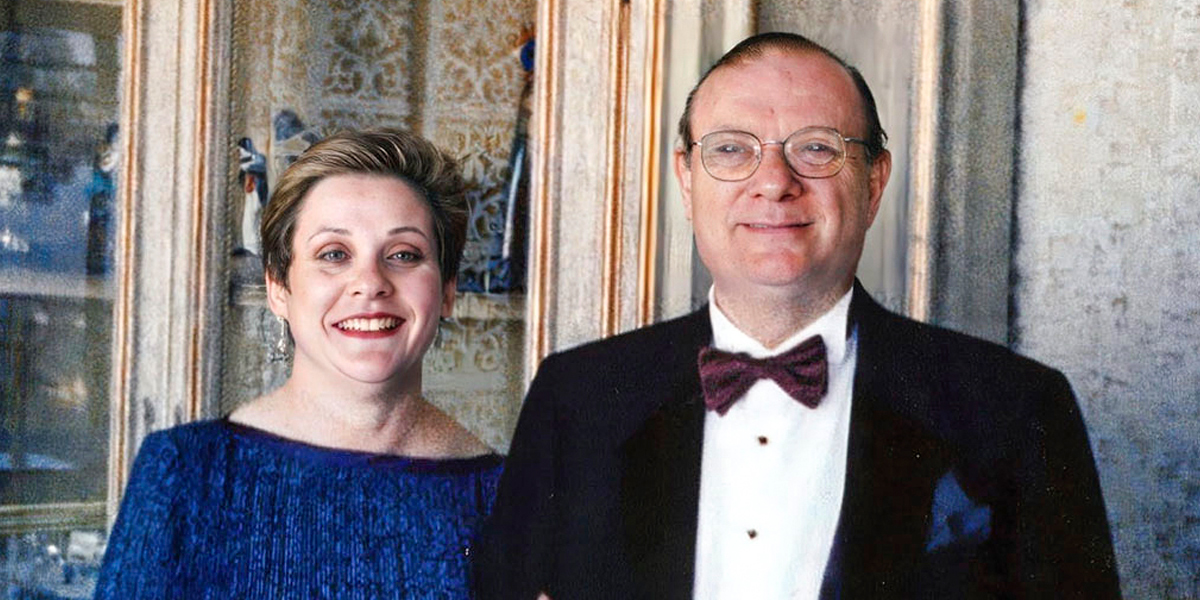 Timing Is Everything
Jerry Rosenberg (B.A., '62) is a big believer in good timing. Fifty-four years ago, for instance, he met his wife Phyllis at a party they were both brought to by friends. Rosenberg was smitten right away, and three weeks later the couple, who are still together, were engaged.
After graduating from SF State, Rosenberg started his own insurance business: The Rosenberg Company. A bit of an iconoclast, Rosenberg decided to work with businesses and private clients that his competition rejected as too small. His business grew slowly but steadily, ultimately becoming quite successful.
In 2019, an acquaintance who was also an insurance professional approached Rosenberg about buying The Rosenberg Company. While he hadn't been thinking of selling, Rosenberg felt the price and time were right, and he accepted the offer. Just months later, the pandemic hit, sending shockwaves throughout the business world. Once again, Rosenberg had benefitted from good timing.
Perhaps because he knows so well the importance of time, in 2011 Rosenberg created a scholarship fund for College of Liberal & Creative Arts students that gives them more of it for their studies. The Jerold Rosenberg Family Scholarship is awarded to sophomores in any major within the college. It pays for the awardee's full tuition and is unusual in that, once awarded, students are eligible to receive the scholarship for three additional years until they graduate. With this emphasis on ongoing support, students can feel confident that their tuition will be covered, allowing them to focus on academics. Five current students are recipients of the award, and seven more alumni have received it since its inception. The fund boasts a 100% graduation rate amongst awardees, and many improve their grades and become involved with on-campus activities like clubs after receiving the award.
Although he likes to remain impartial, Jerry and Phyllis Rosenberg often personally encourage scholarship awardees. Susan Shimanoff, an associate dean in the college who oversees the Rosenberg scholarship, remembers seeing the Rosenbergs attend a poetry reading where one of the scholarship recipients received an award. Shimanoff recalls overhearing Jerry Rosenberg tell the student, "We knew you before you were famous!"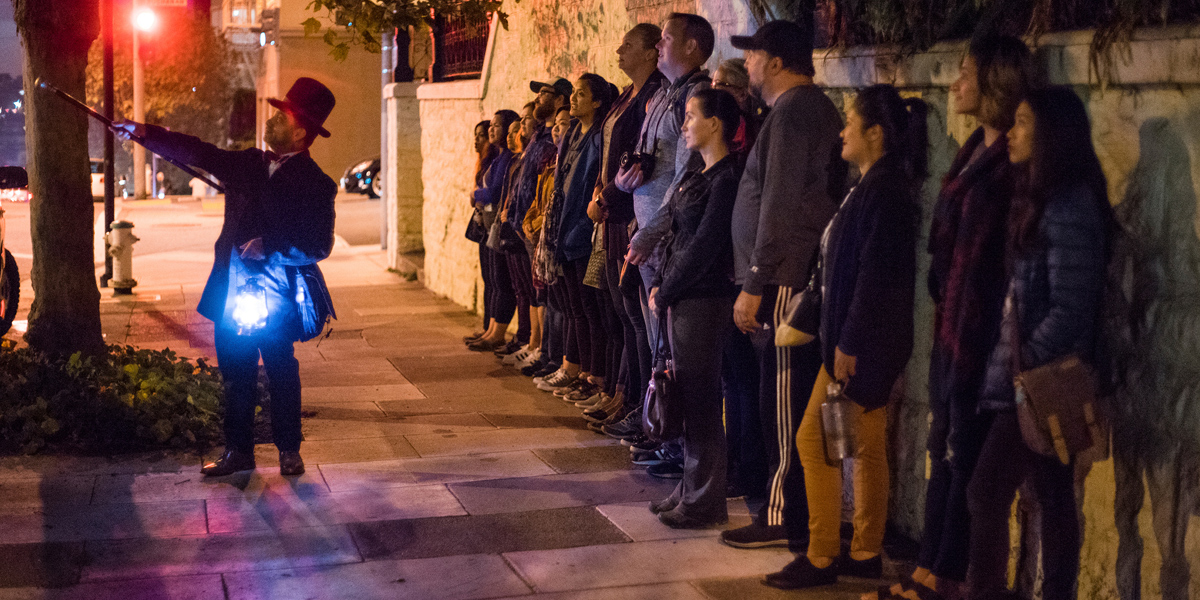 He Ain't 'Fraid of No Ghosts
If there's something strange in your neighborhood, as the old song goes, who you gonna call? Well, if your neighborhood's in San Francisco, forget the Ghostbusters. Call Christian Cagigal (B.A., '02) — so he can add your block to the San Francisco Ghost Hunt Walking Tour.
Cagigal (pictured on the job below) helped launch the ghost tour — San Francisco's first — in 1998 while still a Theatre Arts student at SF State. Cagigal was brought in as co-director and creative consultant by his friend Jim Fassbinder, who created the tour and ran it for 17 years. When Fassbinder retired in 2015, he sold the tour to Cagigal.
During Cagigal's busiest time of the year — just before Halloween, of course — he takes dozens of amateur ghosthunters onto the streets of San Francisco six nights a week. (The tour is available other months, but the schedule isn't as regular, with Cagigal — a theatre consultant and magician — splitting his time between San Francisco and New York.) He says his favorite part of the tour is a visit to the historic — and supposedly haunted — Hotel Majestic on Sutter Street.
"For well over 100 years guests and staff of the hotel have claimed that 'Lady Lisa' haunts the floor, especially room 407," he says. "She likes to shake people awake at night, appear as reflections in glass cabinets, or make lights swing."
Though he's more of a skeptic than a true believer when it comes to the spirit realm, Cagigal has always been fascinated by the supernatural.
"I hated horror films as a kid, but I loved stories of haunted places," he says. "I even wanted to be a paranormal scientist. I love experiencing the feeling of mystery and the unknown whether in life or art."
So far, the experiences in his life haven't included an actual close encounter with a ghost. But if he does eventually bump into the undead, he thinks he knows when it'll happen: in the middle of a tour.
"On the tour weird things have happened to me," he said. "Which makes me wonder if it's me or the guests that attracts the activity."
Photo by Audrey Penven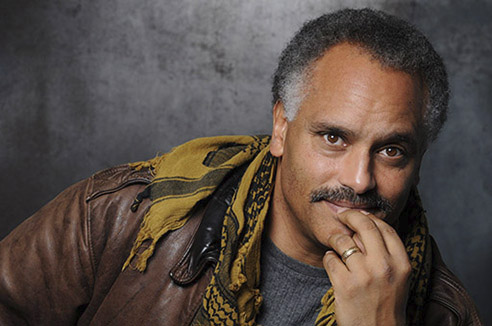 Michael Gene Sullivan (Attended '84 – '86) was named a 2022 Guggenheim Fellow, among 180 nationwide. Sullivan is a collective member of the San Francisco Mime Troupe.
Photo by Lisa Keating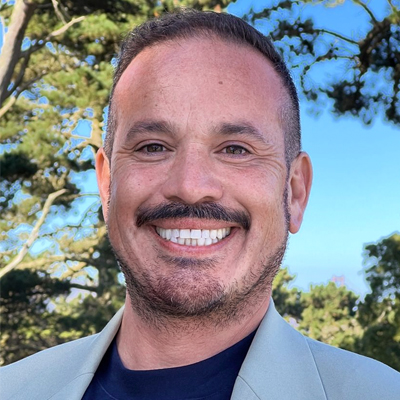 Roberto Ordeñana (B.A., '00) was named executive director of the GLBT Historical Society in October 2022. Soon after completing his Social Science degree from SF State, he joined the STOP AIDS Project to create HIV prevention programs and work with youth. Most recently, he was deputy executive director of the SF LGBT Center.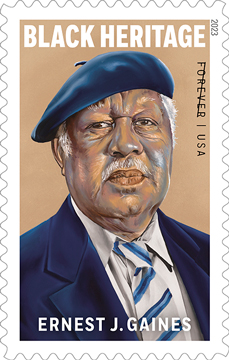 Late novelist and SF State alumnus Ernest J. Gaines is the face of the 46th stamp in the U.S. Postal Service's Black Heritage Series. Gaines (B.A., '57) is known for writing about the people in small-town Louisiana where he was raised, often exploring enslaved people, their descendants and their enslavers. Gaines — who rose to fame with award-winning novels such as "The Autobiography of Miss Jane Pittman" and "A Lesson Before Dying" — died in 2019 at age 86.
KETTY LESTER (ATTENDED '54), a Grammy-nominated singer and actress, was inducted into the Arkansas Black Hall of Fame last fall.
JIM FARBER (B.A., '68) was nominated for a San Francisco Press Club Award for his work as Los Angeles correspondent for the San Francisco Classical Voice. Previously, he was a theatre and classical music critic for Daily Variety, the Copley Newspapers, Media News and Creators Syndicate. He also was a museum curator for the Autry Museum of the American West, helming exhibitions such as "Route 66: The Road and the Romance" in 2014. His next curatorial project is "Eyes on the Road," coming in 2024 to the Petersen Automotive Museum in Los Angeles.
JULES T. ALLEN (B.A., '73; M.S., '75) is a retired tenured professor at Queens College in New York, where he moved in the mid- 1970s. He has been recognized as one of the 100 most influential photographers in the world. His intensely focused social justice work is featured in the permanent collections of some of the leading national and international galleries/museums in the world.
JOHN G. SHARP (B.A., '75; M.A., '78) is a writer and historian for "The Diary of Michael Shiner," a new film based on Sharp's book. Shiner (1805 – 1880) was an enslaved man best known for his exhaustive diary covering life at the Washington, D.C., Navy Yard. His diary presents the largest first-person documentation of an enslaved person from this time period.
STEWART FLORSHEIM (M.A., '78) won the 2022 Blue Light Book Award for "Amusing the Angels" (Blue Light Press), his fifth collection of poetry.
GARY H. PLEP (B.S., '82) is co-author of "Walking the Hill: The Art of Accidental Transformation." It follows two friends whose hikes became a form of meditation, deep revelation and healing. Plep is a licensed clinical social worker who has been supporting and leading groups and individual therapy for over 40 years.
MIKE MOSHER (M.A., '83; MFA, '88), is an art professor at Saginaw Valley State University. For a winter 2023 sabbatical, he will write an essay for the catalog for a 2024 exhibition of surrealist Jim Shaw's work.
KATHY DREYER WEINGAND (B.A., '84; B.A., '85; M.A., '93) won the Goethe-Institut/ American Association of Teachers of German Certificate of Merit, honoring her achievements in teaching. After 30 years at Sequoia High School, Weingand has realized her dream of teaching at the college level. She is a German instructor at Cabrillo College, Merced College, UC Santa Cruz and the UC Scout program. She is also a summer program leader for study abroad with CIEE Berlin.
CHRISTOPHER BOYES (B.A., '85) garnered his 15th Academy Award nomination this year. The four-time Oscar winner was nominated for Best Sound for "Avatar: The Way of Water."
DAN COHEN (M.A., '85) is chief content licensing officer for Paramount, overseeing the distribution of the industry's largest library of film and television titles. Cohen's graduate thesis in Broadcast Communication Arts at SF State explored professional wrestling and its influence on television.
LINDA G. MILLS (MSW, '86) was named the 17th president of New York University (NYU) in February, becoming the first woman to hold the position. Prior, she was NYU's vice chancellor and senior vice provost for global programs and university life. Mills is the Lisa Ellen Goldberg Professor of Social Work, Public Policy and Law and the executive director of the NYU Center on Violence and Recovery.
JULIA PARK TRACEY (B.A., '86) is co-founder and executive editor of Sibylline Press, established recently to publish women authors over age 50. Park Tracey's historical fiction book "The Bereaved" will be one of the inaugural works to debut this year.
DEBORAH DUNN (B.A., '88) won the 2022 Bruce and Adaline Barre Outstanding Teacher Award at Westmont College in Santa Barbara.
JAY ROSENBLATT (M.A., '88) garnered an Academy Award nomination for the second consecutive year. In 2023, he was nominated for Best Documentary Short Film for "How Do You Measure a Year?". He was nominated in 2022 for "When We Were Bullies."
JEFF DOWNING (B.A., '89; MFA, '92) is a professor of Art at SF State and a ceramicist. This winter, he exhibited in "Under Water" at the Palo Alto Art Center. He kicked off the exhibition in January with a performance piece near the Lucy Evans Baylands Nature Interpretive Center, installing five columns in the marsh to coincide with the annual King Tides and build awareness of sea-level rise.
CAULEEN SMITH (B.A., '91) received the Heinz Award for the Arts. Smith, interdisciplinary artist and educator, is recognized for her experimental films, installations and multimedia works that push the boundaries of film — reflecting on history, the power of community and culture.
BARBARA MCVEIGH (M.A., '94) is producer of "The Man Behind the White Guitar," a documentary about Brazilian guitarist Jose Neto. It screened March 1 at Dominican University in San Rafael, accompanied by a performance by Neto.
SIOBHAN BROOKS (B.A., '96) is an African American studies professor at CSU Fullerton who researches unionization efforts by sex workers. She is the author of "Unequal Desires: Race and Erotic Capital in the Stripping Industry" (SUNY Press). While attending SF State, Brooks was a union activist and dancer for an adult theatre in San Francisco.
KEVIN MULLIN (MPA, '98) was elected to California's District 15 House of Representatives in November 2022.
SARAH ALLEN (B.A., '99) is the executive producer of the Showtime documentary "STAND." It focuses on the controversial career of basketball legend and activist Mahmoud Abdul-Rauf.
CARLA BONILLA (B.A., '02) is assistant professor of biology at the University of San Diego. Her research interests are in bacterial genetics and promoting inclusive science classrooms.
DAWN MONIQUE WILLIAMS (B.A., '03) directed "Paradise Blue" at Aurora Theatre Company in Berkeley from Jan. 27 to Feb. 26. She is a lecturer in SF State's School of Theatre and Dance.
JOHN CALDON (B.A., '07) is the first-ever executive director of Hardly Strictly Bluegrass, the nonprofit behind the annual free festival that draws half a million music lovers to Golden Gate Park. Prior, Caldon was managing director of the San Francisco War Memorial and Performing Arts Center.
STACY NATHANIEL JACKSON'S (MFA, '07) debut novel, "The Ephemera Collector," will be published by Liveright. Jackson is a retired finance director whose poems, plays and visual art address gender, family and conflict emergence.
GIOVANNA MONTENEGRO (M.A., '07) is an associate professor of comparative literature and director of Latin American and Caribbean area studies at Binghamton University. Her new book is "German Conquistadors in Venezuela: The Welsers' Colony, Racialized Capitalism and Cultural Memory" (University of Notre Dame Press).
BRIAN RIVERA (B.A., '07) is a theatre and film actor whose recent credits include the world premiere of "The Travelers" at San Francisco's Magic Theatre earlier this year.
CLAUDINE STEVENS (B.A., '07) and Cecelia Peck presented their lecture "'Gentlemen's Agreement': Hollywood's Stand Against Antisemitism" in December at the Museum of Jewish Heritage in New York City. Stevens has worked in development and post-production for Zoetrope Studios, DreamWorks and 20th Century Fox.
RACHEL BROCKL (B.A., '10) is a 2022 On the Rise honoree from the American Bar Association. She is the director of the Litigation Center at Golden Gate University. Previously, she was a prosecutor in Napa and Sacramento.
PAULINE DELANGE MARTINEZ (M.A., '10) is a consultant with the SCAN Foundation, supporting advocacy coalitions to develop aging master plans in rural California. She is a senior research associate for the Center for Age Friendly Excellence and a doctoral candidate in public health sciences at UC Davis, where she is also a fellow with the Healthy Aging in a Digital World initiative.
JUSTIN GOLDSTEIN (B.S., '11) is senior vice president and chief financial officer of Brightmark. He joined the global waste solutions company in January after an extensive career in sustainable finance at Goldman Sachs. Most recently he served as a vice president in Goldman Sachs' investment banking division.
MARK ORCUTT (B.A., '12) is the new president, CEO and executive director of the East Bay Leadership Council and Contra Costa Economic Partnership. He started his career working on statewide governance reform at California Forward and leading political campaigns across the Bay Area.
ERIC DURNELL (B.A., '13), KARYNNA OKABE-MIYAMOTO (M.A., '18), SF State Psychology Professor Ryan Howell and Martin Zizi authored an empirical article in Human Behavior and Emerging Technologies. It is titled "Did Zoom bomb? Negative video conferencing meetings during COVID-19 undermined worker subjective productivity."
NATALIA GARCIA-PENALOZA (B.S., '14) is the first author of a paper published in the peer-reviewed journal Urology in October. The article is titled "Someone Like Me: An Examination of the Importance of Race-Concordant Mentorship in Urology."
DR. JAVIER GALVAN (B.A., '15) is a radiology resident at Cedars-Sinai Medical Center in Los Angeles. He is a U.S. Marine Corps veteran who served tours of duty in Iraq and Afghanistan before attending SF State, Johns Hopkins University and UC San Francisco.
HANNAH LEE COOK (B.A., '15) won an Emmy Award for Outstanding Writing for a Preschool Animated Program for the Disney Junior reboot "Muppet Babies." She also writes for other Disney programs, including "Mickey Mouse Funhouse."
Kai Lyons (B.A., '19) is a jazz guitarist who performs extensively in the Bay Area with his own trio and others. Lyons also tours to New York City, New Orleans, Brazil and the Caribbean.
SHEILA BOSTIC (M.A., '22) gives artisan sewing workshops for formerly homeless youth as a way to recognize, celebrate, serve and support vulnerable populations. She and SF State Apparel Design and Merchandising Associate Professor Amy Dorie gave a presentation about the workshops at the International Textile and Apparel Association annual meeting of 2022.
Jessica Barksdale Inclán (M.A., '87) is the author of "What the Moon Did" (Flexible Press), addressing how trauma can echo through generations. It's her 16th novel. She teaches novel writing for UCLA Extension and Southern New Hampshire University.
Juana María Rodríguez (B.A., '88) is professor of ethnic studies, performance studies and gender and women's studies at UC Berkeley. Her latest book is "Puta Life: Seeing Latinas, Working Sex" (Duke University Press).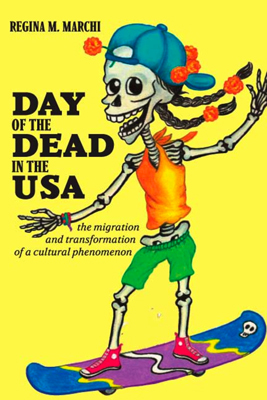 Regina Marchi (M.A., '89) is the author of "Day of the Dead" (Rutgers University Press) and a professor of journalism and media studies at Rutgers University, New Brunswick. The second edition, published in 2022, combines ethnography, historical research, oral history and critical cultural analysis to explore the transformations that occur when the Day of the Dead tradition is embraced by the mainstream.
Cal Orey (M.A., '90) brings awareness to the incredible power of pets and their people in "Soulmates with Paws: A Collection of Tales and Tails." The collection of stories includes profiles of notable animal lovers, such as Betty White, Doris Day and Charles Schulz, as well as articles about memorable pets.
Caleb Kenna (B.A., '93) showcases 130 of his drone photographs in "Art from Above Vermont" (Schiffer Publishing), presenting, as described in The New York Times Book Review, "a rich and revelatory view of the Green Mountain State and its natural beauty."
Rebekah Anderson (M.A., '04) is the author of "The Grand Promise" (Empty Bowl Press), a novel about the communities affected by the construction of the Grand Coulee Dam on the Columbia River in the 1930s. Called "a gripping debut" by Jonathan Evison and "an ambitious saga" by Peter Mountford, "The Grand Promise" was the No. 1 fiction bestseller at Small Press Distribution in June 2022.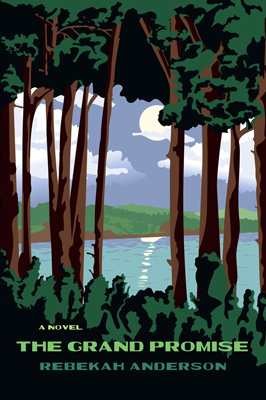 Rebekah Anderson (M.A., '04) is the author of "The Grand Promise" (Empty Bowl Press), a novel about the communities affected by the construction of the Grand Coulee Dam on the Columbia River in the 1930s. Called "a gripping debut" by Jonathan Evison and "an ambitious saga" by Peter Mountford, "The Grand Promise" was the No. 1 fiction bestseller at Small Press Distribution in June 2022.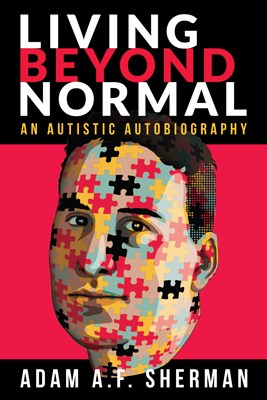 Adam A.F. Sherman (B.A., '14) is the author of "Living Beyond Normal: An Autistic Autobiography" (The Sager Group, 2022). The goal of his autobiography is to "be a voice for the disabled community in our quest to be heard and accepted by society as equal human beings."