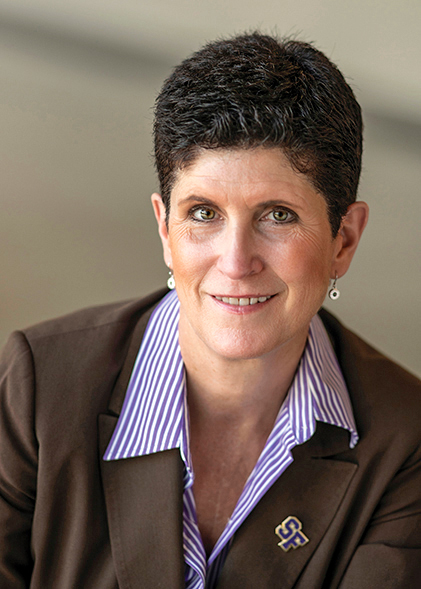 As I have shared before, I have one of the best jobs in the world — working with dedicated colleagues to facilitate the success of our remarkable students. But it is not a job without worry, and I am often asked what keeps me up at night. While I worry about the usual — budget and safety — what keeps me up most is something larger and darker — the increasingly pervasive myth that a college degree doesn't convey great value ... that it's easy to get by without one. This is simply untrue.
More so than ever before, a degree provides security. Study after study shows that it leads to upward mobility and is the pathway to the meaningful, well-paying, in-demand careers of the future. And studies increasingly confirm what we all know — that universities like San Francisco State do this better than most!
Last year, Secretary of Education Miguel Cardona called for a "A New Vision for College Excellence." He applauded universities like SF State and the other CSU campuses, noting that our universities "get little glory" but are driving "some of the most important innovations in higher education today" and "are narrowing gaps in access to college opportunity and accelerating their graduates' economic mobility."
Third Way, a national think tank, has taken this idea further and advocates for rankings that reward universities for providing access, degree attainment and demonstrated paths to upward economic mobility. Using its Economic Mobility Index, SF State shines, ranking in the top 50 institutions in the U.S. for economic mobility — far ahead of institutions like Harvard and Stanford that serve largely affluent student bodies.
It is time we bust myths that keep students from applying to and graduating from college, and it is time for SF State to proudly and loudly claim its position as one of the best universities in the country (I'd say the world!).
Best,
Lynn Mahoney, Ph.D.
President