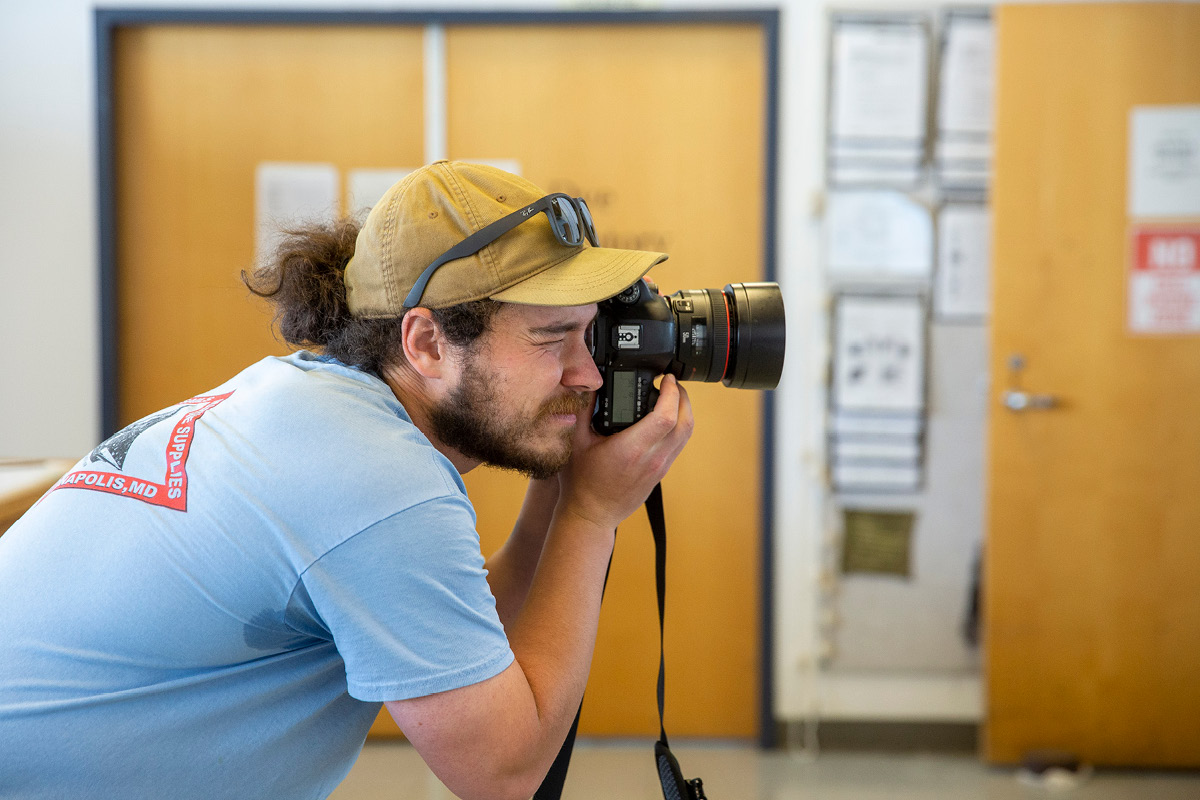 Every issue of SF State Magazine includes pictures taken by some of the best photographers in the world. In the Spring/Summer 2022 issue, for instance, you'll find an article ("Look Who's Talking") featuring photography by Pulitzer Prize winner Deanne Fitzmaurice (below, taking pictures of proud Gators Sarah Donchey and Ryan Yamamoto). The photos accompanying this issue's profile of School of Art Director Victor De La Rosa come courtesy of another prize-winning photojournalist — one who's special for an additional reason. The photographer, Benjamin Fanjoy (above), is studying toward a Journalism degree at SF State. After completing a stint in the U.S. Coast Guard, Fanjoy moved to San Francisco and established himself as a working photojournalist, snagging assignments for El Tecolote, The San Francisco Chronicle and Golden Gate Xpress. Earlier this year, his work earned him fifth place in the Photojournalism: News and Features category of the national Hearst Journalism Awards. Like Sarahbeth Maney (an accomplished young photojournalist mentioned in this issue's Class Notes section), Fanjoy is a Gator whose talent behind the camera promises years of success — and dazzling images — ahead.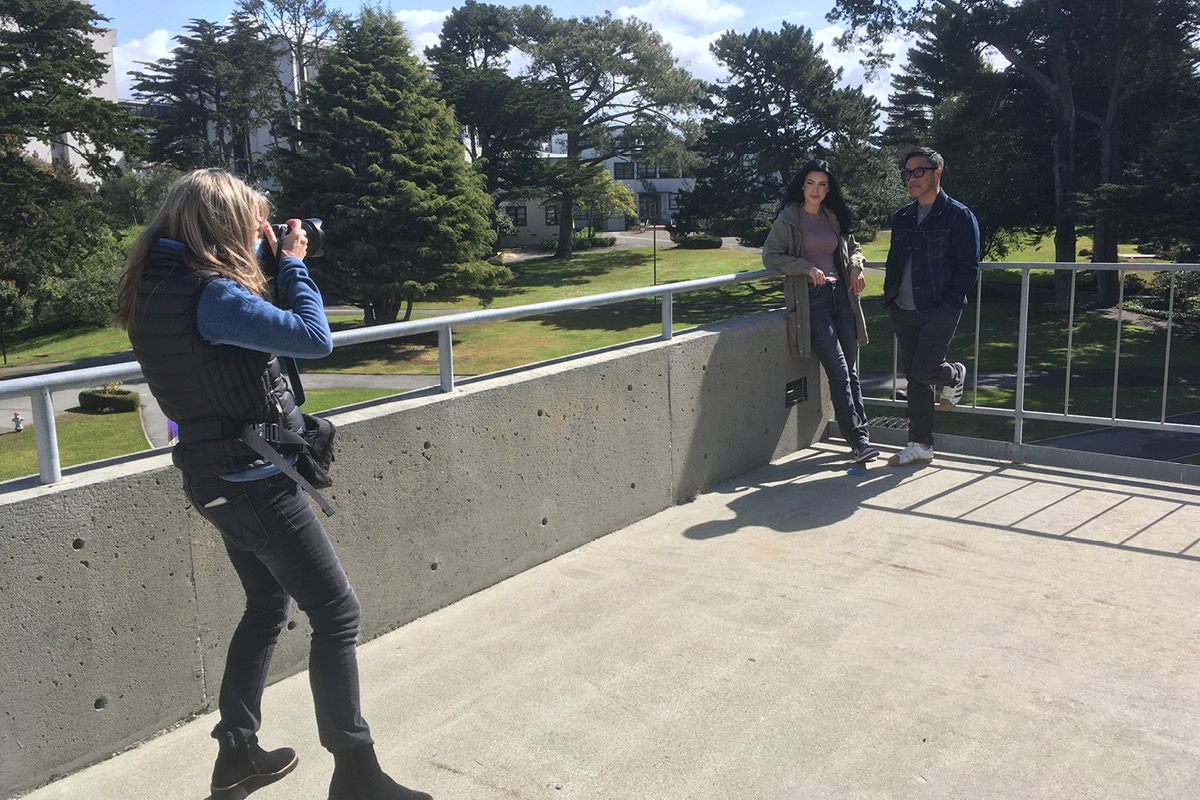 KPIX news anchors Sarah Donchey and Ryan Yamamoto (above right) returned to campus for a photo shoot in April.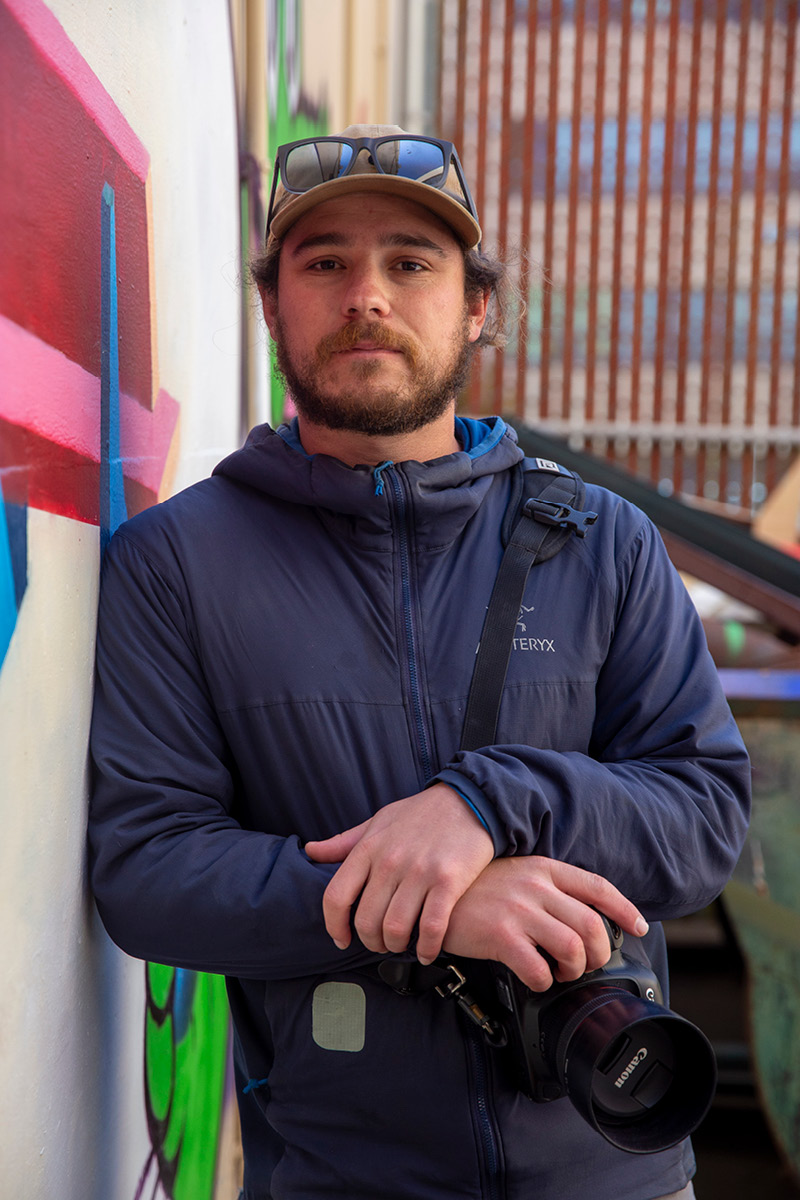 Up-and-coming photographer/Gator Benjamin Fanjoy.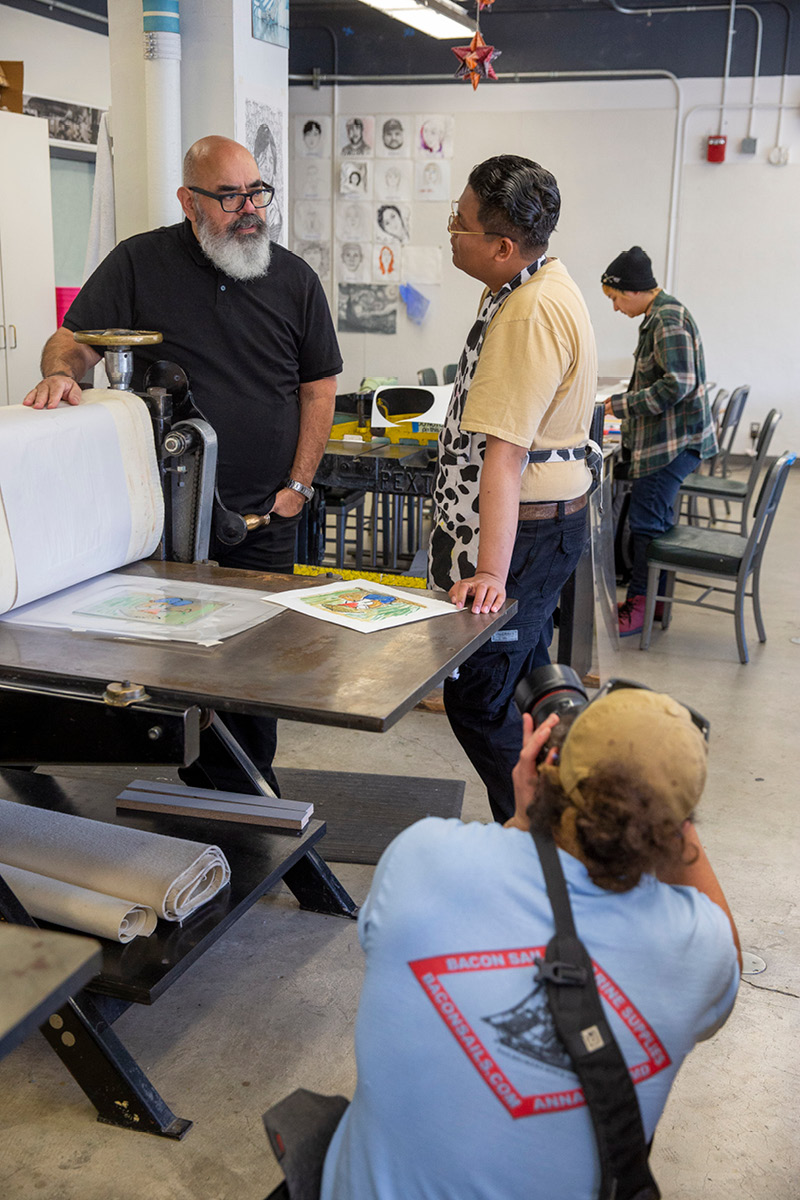 Fanjoy photographs School of Art Director Victor De La Rosa (left) and student Dominic Remo.